Last Updated on September 13, 2020 by Ellen Christian
Posts may be sponsored. This post contains affiliate links, which means I will make a commission at no extra cost to you should you click through and make a purchase. As an Amazon Associate I earn from qualifying purchases.
Do you want to keep your makeup looking natural? Do you look in the mirror in the morning and hate the way you look? I know I often do. Being unhappy with my complexion and the way I looked was one of the reasons that I first started wearing makeup. Years of rosacea and non-existant eyelashes definitely don't make for a gorgeous look for me. I use makeup to correct these problems. But, when I use makeup, I want it to hide the imperfections and accent my natural beauty without being obvious about it. This post contains affiliate links, and I will receive compensation if you make a purchase after clicking on my links.
Keep Your Makeup Looking Natural
Some women can totally rock the neon blue eye shadow and black rimmed eyelids but that's not me. Face it, I'm 47. I go to the grocery store. I run errands. I have meetings at school for the kids. If I have a really exciting day, my husband and I go out for lunch together. I'm not generally walking down the red carpet or attending cocktail parties.
When I wear makeup, I'd prefer that I end up with a natural look. Sure, if you look carefully, you can tell I'm wearing lip gloss and eye shadow but it's not an "in your face" bright, bold application. I've learned how to keep your makeup looking natural when you wear it so that you can hide imperfections without being overly obvious. These are the steps that I use.
Primer
After cleaning and moisturizing your face, start with a primer. A primer helps smooth out your skin so your foundation covers imperfections more naturally.
Concealer
Apply concealer to any blemishes or dark circles. Be careful not to overdo it. You only need enough to cover the blemish. Be sure to smooth and blend it in when you apply it.
Powder Foundation
If you have oily skin, apply a powder foundation next. Be certain to apply it in natural light so you best match the color of your skin. If you have dry skin, opt for a liquid foundation instead.
Bronzer
Lightly apply a bronzer to your face to give your skin a natural glow. Don't go too heavy. Just dust it on lightly. Try to find a bronzer that is just a hint away from your natural color.
Eye Liner
Line two-thirds of your upper lash line and one-third of your bottom lash line (outer) with an eye pencil. Look for a liner that promises no smudging.
Eye Shadow
Use two shades of eye shadow for a professional look. Match the lighter shade to your skin tone. Apply the lightest shade over your entire lid. Then using a darker shade, brush it into the crease.
Mascara
Apply one to two layers of mascara depending on the length you want. Be certain to choose a mascara that separates your lashes and does not clump.
Lips
Choose a lip shade that is close to your natural lip color. Avoid anything with a super high gloss if you're going for a natural look.
By using these 8 steps, you'll be able to hide the imperfections you don't like and accept your natural beauty.
Check out these redhead makeup tips if you have red hair.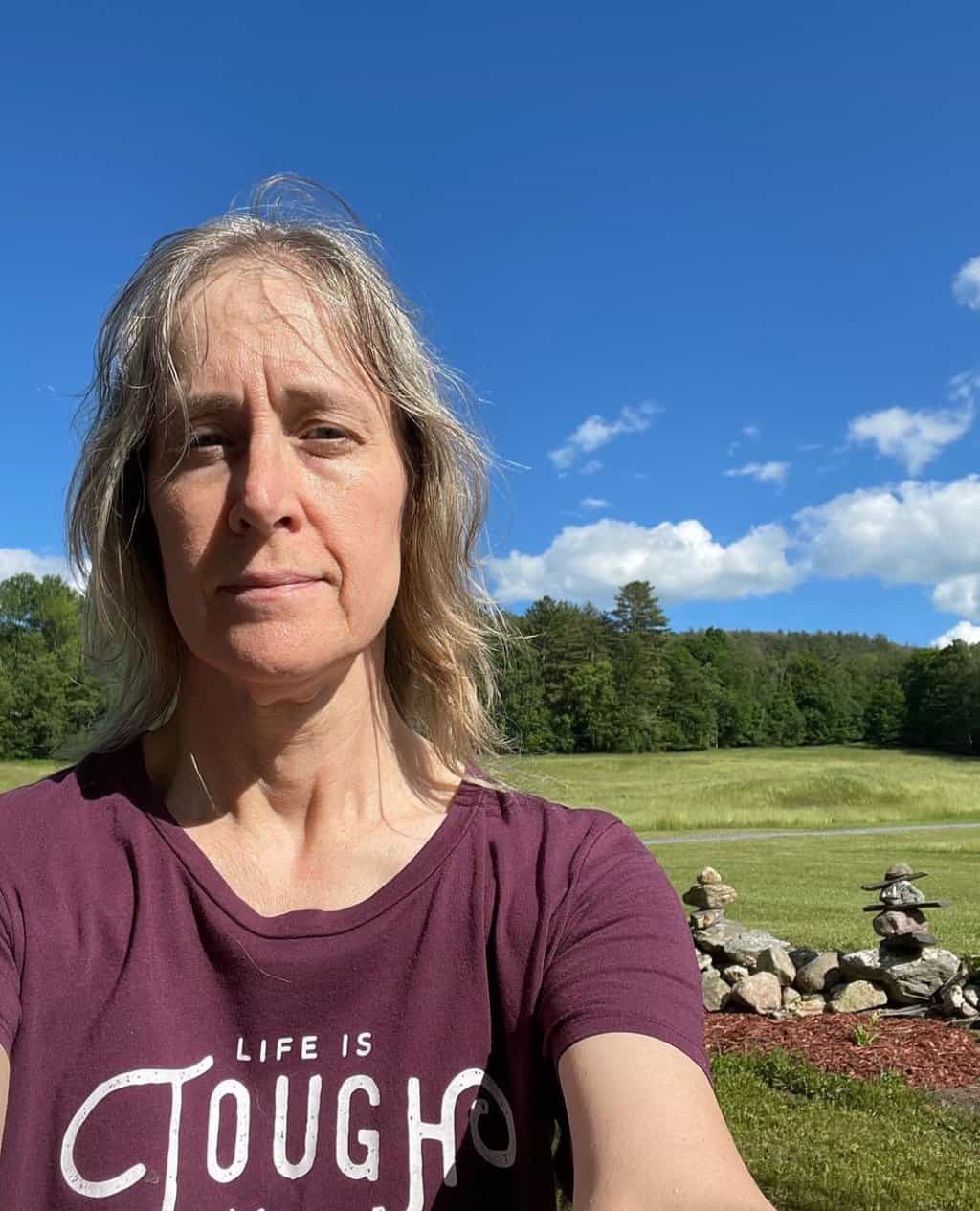 Ellen believes you can feel beautiful at any age and size. She shares healthy beauty and fashion information geared toward women over 40. She is a direct sales rep for several fashion and beauty businesses.