Last Updated on May 29, 2023 by Ellen Christian
Hangnails are a common problem for people who have dry, cracked hands. If you're looking for the best cuticle cream for hangnails keep reading!
Posts may be sponsored. This post contains affiliate links, which means I will make a commission at no extra cost to you should you click through and make a purchase. As an Amazon Associate I earn from qualifying purchases.
Cuticle Cream for Hangnails
You can try to prevent hangnails by moisturizing your hands regularly, but sometimes you still get them anyway. Here are some tips on how to keep your manicure from chipping.
You should look for a cuticle cream that is specially formulated with natural ingredients like shea butter and olive oil. This will help heal the skin around your nails and soften calluses.
Olive Natural Skincare Pomegranate Hand & Nail Cream is also enriched with regenerating pomegranate extract that helps promote healthy nail growth.
What are hangnails?
Hangnails are dry, thickened nail edges that can extend from a tiny split in the nail plate. They are most often located on the side edges of the free edge.
Hangnails can be a nuisance and sometimes painful, especially if they tear or break off. They may also harbor bacteria that can lead to infection.
Why do we get hangnails?
There are many reasons why we get hangnails, including:
Damaged Nail Tips: If the free edges of your nails are damaged, they are more likely to split and form hangnails. This can happen if you chip or break them on something (like a wall). If your nail is very curved, it may also be more likely to develop a hangnail.
Aging: As we get older, the cuticle (the hard outer rim of the nail) gets harder and drier and is less able to protect the nail bed.
Dry skin: Some people have skin that is more likely to become dry than others. People with this type of skin tend to get cracked or split fingertips as well as hangnails.
Signs of a hangnail
You can get a hangnail by ripping your fingernail off from the nail bed with too much force. And, you can fix it by using a cuticle cream and carefully clipping the broken skin.
It begins with a small tear of the cuticle and can become swollen, red, and irritated if not cared for properly.
How to prevent and treat a hangnail
The best way to avoid a hangnail is to keep your nails clean and trimmed. If you have recently injured yourself, it's very important not to pick at the scab that forms.
Doing so can worsen the hangnail.
Keeping cuticles soft and trimmed is one of the best ways to prevent a hangnail. If you want the best cuticle cream for hangnails, I have been using Olive Natural Skincare Pomegranate Hand & Nail Cream with pomegranate, rose, and olive.
Best cuticle cream for hangnails
With the help of hydrating rose, nourishing shea butter, and skin-repairing pomegranate, Olive Natural Skincare Pomegranate Hand & Nail Cream will deeply hydrate your skin.
It is certified natural and you can use it with all skin types. You can find the best hangnail cuticle cream here as this one is not available now.
Massage a small amount into the skin, nails, and cuticles to protect them from becoming dry. Use this for all types of hands in order to keep your mani-pedis looking fresh. It works on your toes too if you want to treat yourself to a pedicure.
No products found.
How to prevent hangnails
Protecting your nails is important to avoid painful hangnails. Using a cuticle cream will help keep them soft and moisturized, which can prevent the skin from splitting or tearing in these areas.
Olive Natural Skincare Pomegranate Hand & Nail Cream has been specially designed for this purpose and is made with an all-natural formula that's safe and effective. This cream leaves hands feeling silky smooth thanks to its non-greasy texture.
If you're looking for the best cuticle cream for hangnails, I recommend you try it. Shop now.
Related Reading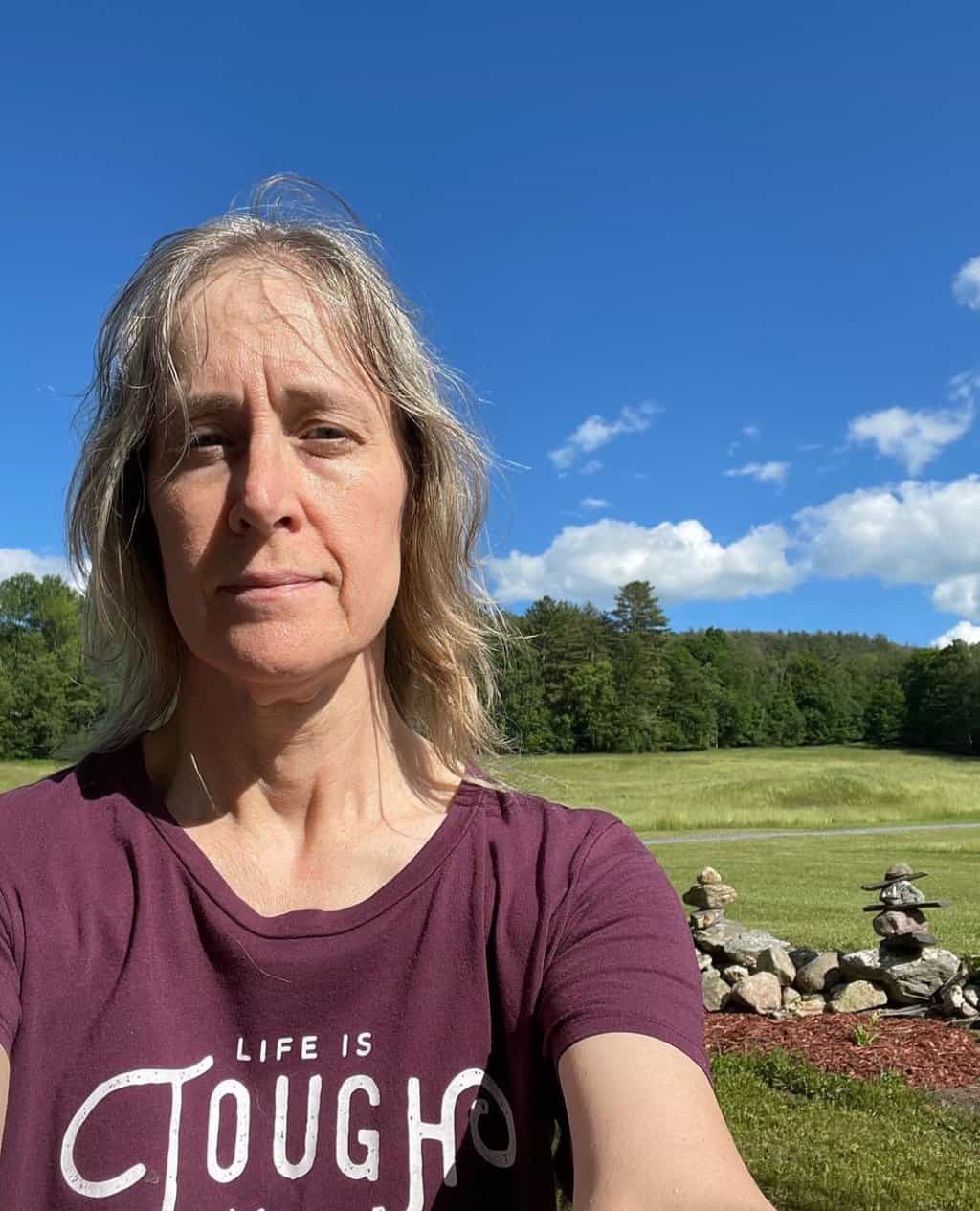 Ellen is a busy mom of a 24-year-old son and 29-year-old daughter. She owns six blogs and is addicted to social media. She believes you can feel beautiful at any age and any size. She shares healthy, realistic beauty and fashion information geared toward women over 40. If you'd like to work together, email info@the-socialites-closet.com to chat.