Last Updated on November 2, 2022 by Ellen Christian
I'm going to let you in on a little secret that you may or may not know. My hair is not my natural color. Check out these tips for coloring grey hair at home.
Posts may be sponsored. This post contains affiliate links, which means I will make a commission at no extra cost to you should you click through and make a purchase. As an Amazon Associate I earn from qualifying purchases.
Tips for Coloring Grey Hair at Home
When I was born and up until I was about three or four years old, I had beautiful light blonde hair. As I got older, my hair got darker. In high school, my hair was light brown. After my daughter was born, when I was 26, I noticed my first grey hair.
While grey hair may not be that noticeable against light blonde hair, I can tell you it's really easy to spot when you have light brown hair. In the beginning, I pulled them.
As I got more and more of them, I started coloring my hair. Having grey hair makes me feel old and I'm not ready for that.
How can I color my stubborn grey hair at home
Coloring grey hair is not the same as just coloring your hair. Grey hairs are coarser and are often dryer than other strands of hair. Following these tips for coloring grey hair at home will ensure you get the best look.
Apply Vaseline around the hairline to avoid leaving a stain on your skin.
Make sure to wear the plastic gloves that come with the color, as the color can stain your hands too.
Begin with hair that is clean and dry and free of styling products. Mousse, gel, hair spray, etc. can prevent the hair color from bonding properly to your hair.
Carefully comb all the tangles from your hair. Tangles can cause the color to be applied unevenly.
Be sure to leave the hair color in for the full length of time the instructions say. Grey hair is actually hair without pigment, so it will appear yellow or blonde when colored.
Make sure that you use the conditioner that's included in the hair color as it will help seal in the color.
Choose a hair color that's made for mature, grey hair like L'Oreal Paris New Excellence Age Perfect.
Best hair dye to color grey hair
L'Oreal Paris New Excellence Age Perfect is a layered-tone flattering color. It's a radiant color that is full of highlights. It zeroes greys and offers harmoniously blended roots. It also helps to replenish your hair and improve both volume and shine. L'Oreal Paris New Excellence Age Perfect is made specially for grey hair and adapts to create natural highs and lows for a layered, tonal effect just like if it was highlighted.
It contains Pro-Keratine Complex to help replenish hair from within. The conditioning treatment with collagen provides 8 weekly treatments to help protect each strand. If you'll be coloring grey hair at home, I definitely recommend you use L'Oreal Paris New Excellence Age Perfect. I am thrilled with the color I got and the way my hair feels.
It looks so much healthier and shinier now than it did before. I'm using 9N Light Natural Blonde (above) in case you want to find the exact color. Use their shade consultation tool to find the best shade for you.
You may want to consider using henna hair dye for grey hair.
More popular posts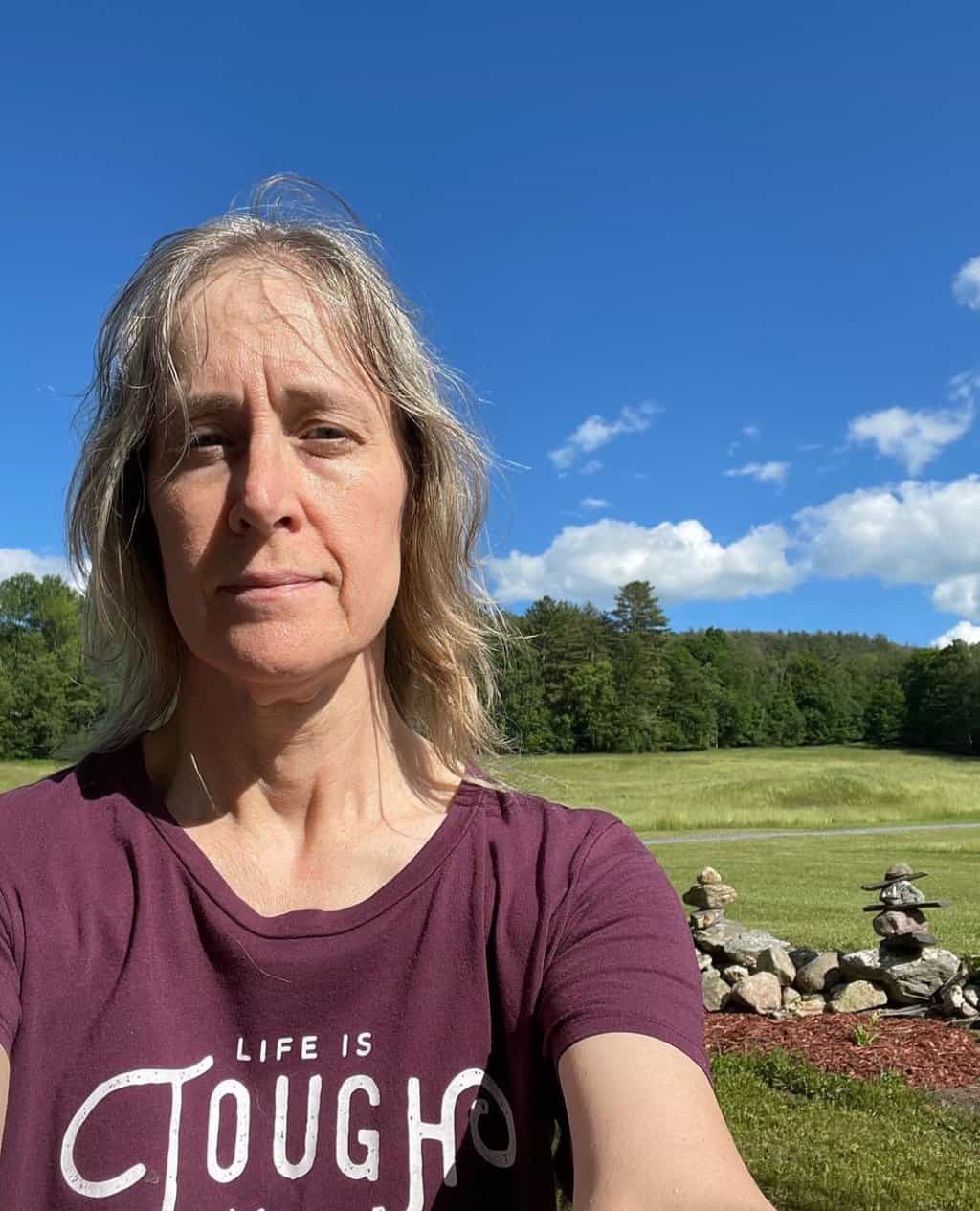 Ellen believes you can feel beautiful at any age and size. She shares healthy beauty and fashion information geared toward women over 40. She is a direct sales rep for several fashion and beauty businesses.