Last Updated on May 24, 2023 by Ellen Christian
When the weather is nice, you can often find me outside in the garden, walking in the woods or relaxing at the lake. Check out these sun care tips I follow.
Posts may be sponsored. This post contains affiliate links, which means I will make a commission at no extra cost to you should you click through and make a purchase. As an Amazon Associate I earn from qualifying purchases.
Sun Care Tips for Active Families
I love being outside, but I'm very fair skin, so I pay attention to sun protection. These sun care tips for active families are perfect for those who enjoy spending time outside in the sun.
No one wants to spend all summer inside/ But, too much sun can often result in sunburn or worse.
No one wants their vacation ruined by a sunburn, so it makes sense to cover up with sunscreen before you head outside. Did you know that many topical sunscreens on the shelf contain harmful chemicals which absorb through your skin into your bloodstream?
Many have been linked to hormone disruption. Spray-on sunscreens use finely ground, potentially harmful, nanoparticles.
Best natural sunscreen
Mineral sunscreens like those from Balanced Botanicals use Zinc Oxide and Titanium Dioxide. These natural earth minerals do not absorb into your skin.
They work by reflecting the UV radiation away from your body. The non-active biodegradable botanical ingredients their sunscreen include Calendula, Arnica, Pomegranate, Aloe, Chamomile, Rose Hips, Green Tea, Shea Butter, and Goji Berry.
Soothing summer skin
If you do end up with irritated skin from the sun or a heat rash, Cool Aloe is soothing and cooling. And, it works great as an after-sun formula. It's also an excellent choice for cooling shaving irritation, jellyfish stings, and post-radiation treatment. It contains Pure Aloe, Eucalyptus, Tea Tree Oil, Green Tea Extract and Vitamin E.
Vacation sun care tips
Use Vacation Sav-R Sun Care Assistant 20 minutes before going in the sun and every 2-3 hours of sun exposure after that. Vacation Sav-R is a plant based tablet that will provide extra sun protection from the inside out. It uses Natural Pineapple Enzymes, Vitamin C, and Beta-Carotene.
Always Wear Sunscreen. The mineral based, biodegradable sunscreen by Balanced Botanicals is safe for you and safe for the environment.
Avoid Peak Hours of the Sun. 10 am to 2 pm are the highest UV index. They are the most likely times to get a sunburn. Alternate between the sun and shade and covering up during this time if you have to be out in the sun.
Water Increases Sunburn Risk. Activities in the water or snow increase your chance of sunburn because water/snow reflect the sun's rays and swimming wash off the sunscreen. Take a Vacation Sav-R tablet to help.
Check a sensor. A UV sensor keychain or another type of sun sensor can tell you what the UV Index is using a simple color chart.
Vacation Sav-R is ideal for anyone spending a prolonged time in the sun or for those who are sensitive to the sun. I love that the sunscreen has a very gentle scent and after spending a bit too much time in the sun gardening, I found the Cool Aloe to be very soothing.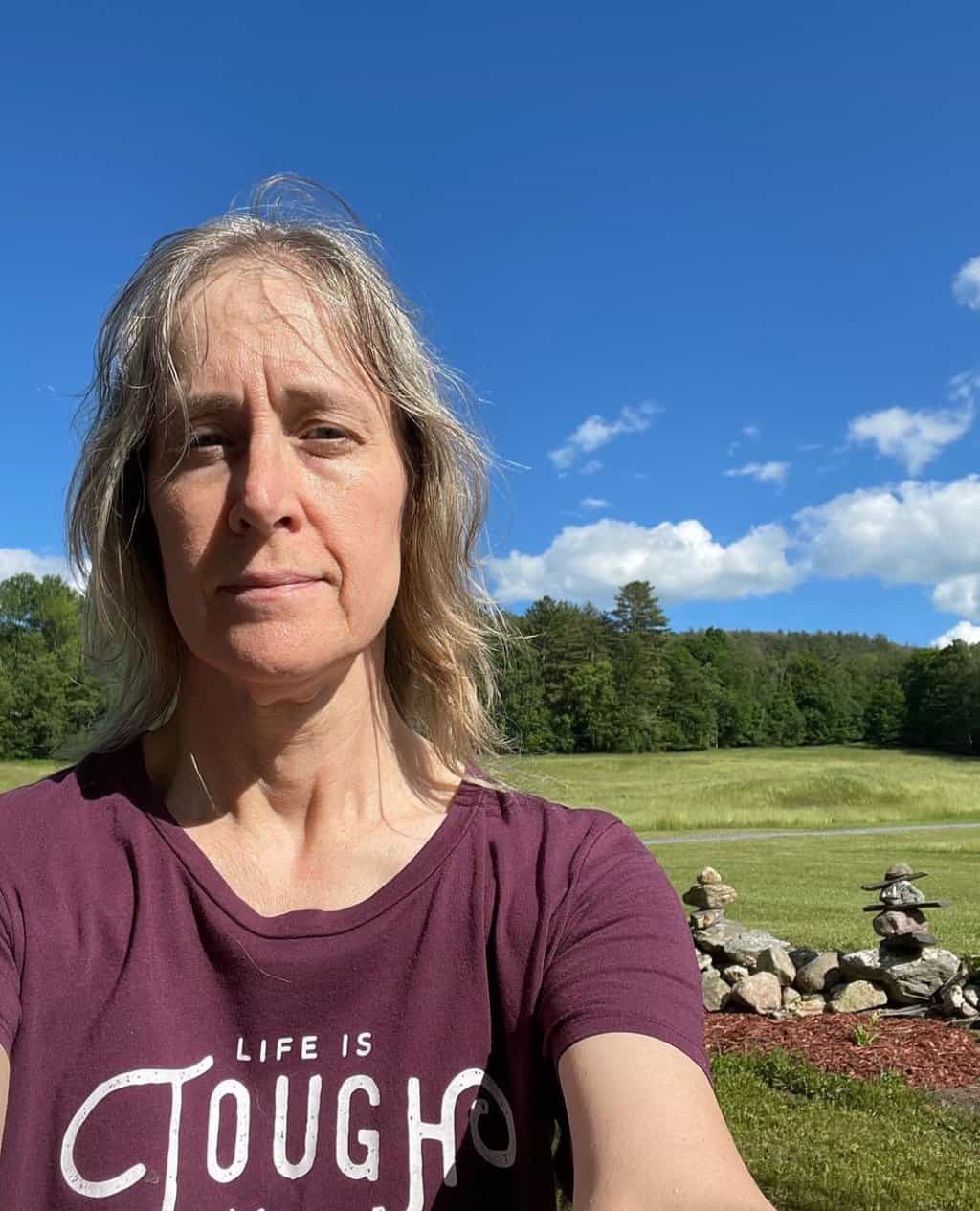 Ellen believes you can feel beautiful at any age and size. She shares healthy beauty and fashion information geared toward women over 40. She is a direct sales rep for several fashion and beauty businesses.