Last Updated on July 26, 2022 by Ellen Christian
So, how does lip plumping lip gloss work? Learn more about how to restore youthful fullness to your lips with this simple step.
Posts may be sponsored. This post contains affiliate links, which means I will make a commission at no extra cost to you should you click through and make a purchase. As an Amazon Associate I earn from qualifying purchases.
I love the way my lips look when I wear a lip plumping lip gloss. I am not one of those people who was born with gorgeous, pouting lips. It takes a little bit of extra work on my part to give them that look.
How Does Lip Plumping Lip Gloss Work?
So how does lip plumping lip gloss work? Typically, they include an ingredient like cinnamon, wintergreen, ginger or capsicum to help boost blood flow to your lips.
The extra blood flow to your lips leads to a slight swelling or plumpness. This is a temporary boost and not permanent but it's perfect for those times you want that "just kissed" look.
If you've used a lip plumping lip gloss, you've probably noticed that after you apply it, you feel a slight tingling to your lips. This is nothing to be alarmed at and is proof that your lip plumper is actually working.
The feeling will go away and that gorgeous fullness will remain for a while. The tingling sensation generally goes away after about 30 minutes for me. It's very important that if you have chapped lips or a cut on your lips, you do not use these products as they will cause more irritation.
Best lip plumper
Because lip plumpers can be irritating to your lips, it's very important to choose one that has added moisturizers. I have been using EnvyDerm Lip Volumizing and Conditioning Plumper that contains organic moisturizing oils including Argan and Jojoba oil, vitamins, super fruit berries and powerful extracts to soothe, soften and condition while they prevent dryness.
The plumping from the EnvyDerm Lip Volumizing and Conditioning Plumper comes from wintergreen. Peptides and tripeptides treat your lips and boost microcirculation to induce the collagen level and enhance your lips' countour and volume.
This lip plumping lip gloss is vegan friendly and dermatology safety tested. It contains no parabens, gluten, petrolatum, triclosan, sulfates, phthalates, synthetic fragrances, GMO's, nanopeptide, mineral oil or animal derived products. The EnvyDerm Lip Volumizing and Conditioning Plumper is available in 10 colors.
You can use them alone or layer them over lipstick. I'm wearing the Belle color which is described as a berry pink color. I love the shine and plumping I get from the EnvyDerm Lip Volumizing and Conditioning Plumper.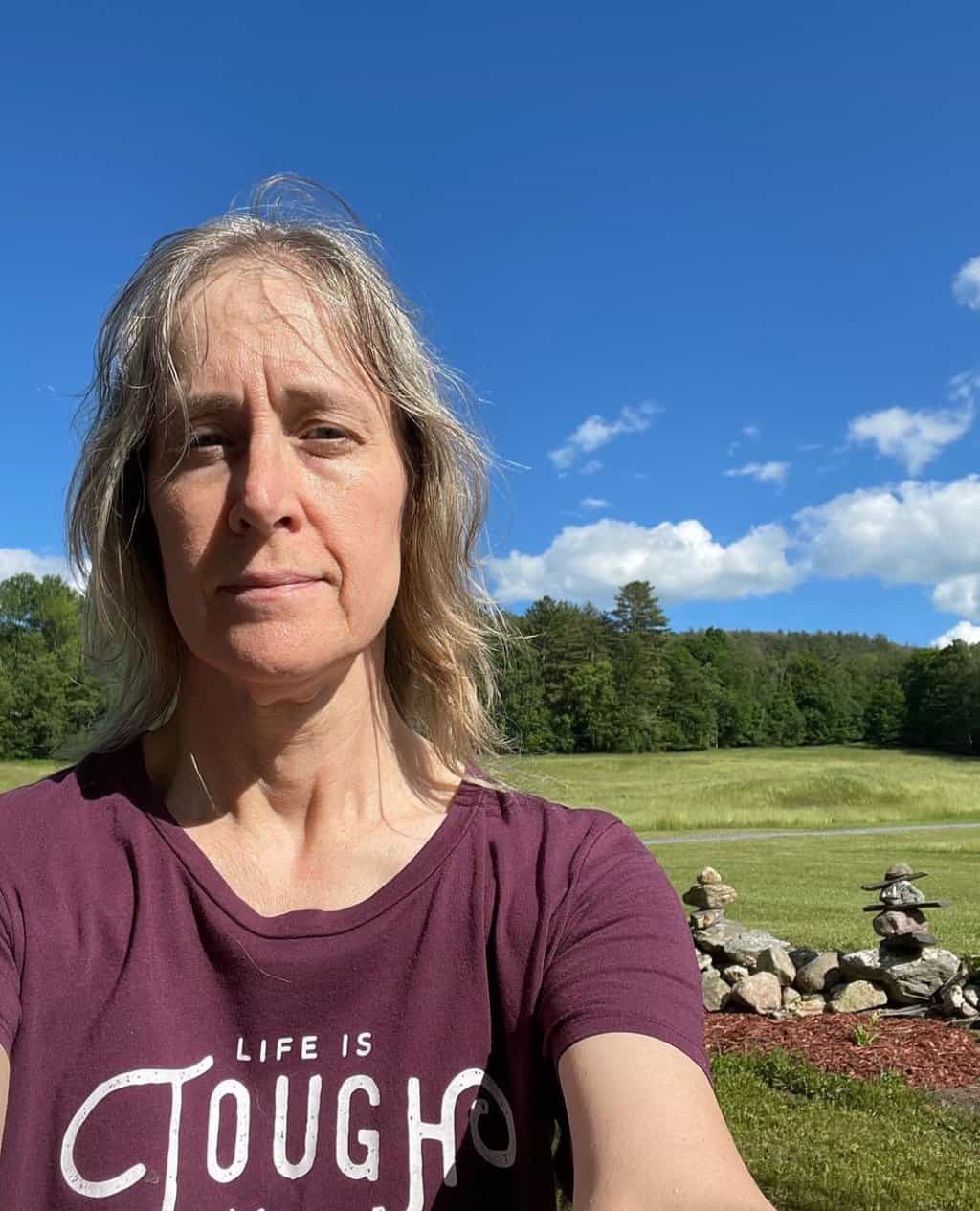 Ellen believes you can feel beautiful at any age and size. She shares healthy beauty and fashion information geared toward women over 40. She is a direct sales rep for several fashion and beauty businesses.