Last Updated on June 28, 2021 by Ellen Christian
Do you know how to give yourself a home pedicure? When was the last time that you treated yourself to a little bit of pampering?
Posts may be sponsored. This post contains affiliate links, which means I will make a commission at no extra cost to you should you click through and make a purchase. As an Amazon Associate I earn from qualifying purchases.
I know, there is never enough time to take care of yourself after dealing with everyone else. That's a common thought, but if you don't take care of yourself, you really aren't able to properly take care of others. Take thirty minutes out of your busy day and treat yourself to some pampering by giving yourself a pedicure at home. Sure, you could make an appointment at the spa, but why waste the money? This home pedicure is just as luxurious at a fraction of the price.
How to Give Yourself a Home Pedicure the Right Way
You probably have everything you need to give yourself a home pedicure, but if you don't, there are a few resources at the end of this post with my product recommendations.
Soak your feet in warm, soapy water for five or ten minutes. Light some candles. Put on some soft music. Or, just lock yourself in the bathroom away from the kids for a few.
Gently scrub skin and nails using bristles of a foot brush. Use a pumice to soften and exfoliate callused areas of skin. Use a moisturizing soap with shea butter to help soften your skin.
Remove your polish. Clean your toenails with an acetone based polish remover to remove old polish.
Trim your toenails. Use toenail clippers to trim toenails. Trimming straight across is best to avoid ingrown nails.
Push back your cuticles. Gently push back cuticles with round end of cuticle pusher & cleaner. Use pointy side to clean underneath nails.
Buff your nails. Use a soft buff block or pedicure file to gently smooth ridges and stains from the surface of the nail.
Trim your cuticles. Use cuticle clippers to gently remove any hangnails or excess cuticle.
Apply lotion. Apply your favorite scented lotion to your feet and toes being sure to avoid the toenail area. To energize your feet, use a lotion with peppermint or cinnamon.
Polish your toenails. Be sure to place toe separators between toes before polishing. I use a base coat and then one or two top coats.
Neaten up your polish. Remove any polish mistakes using a nail polish remover pen for precision.
Now, grab a cup of tea and curl up in the sun with a good book to relax for a while. You'll be all set to show off your favorite pair of sandals the next time you head out. You may also like my energizing citrus foot soak or my Clarisonic tips and tricks.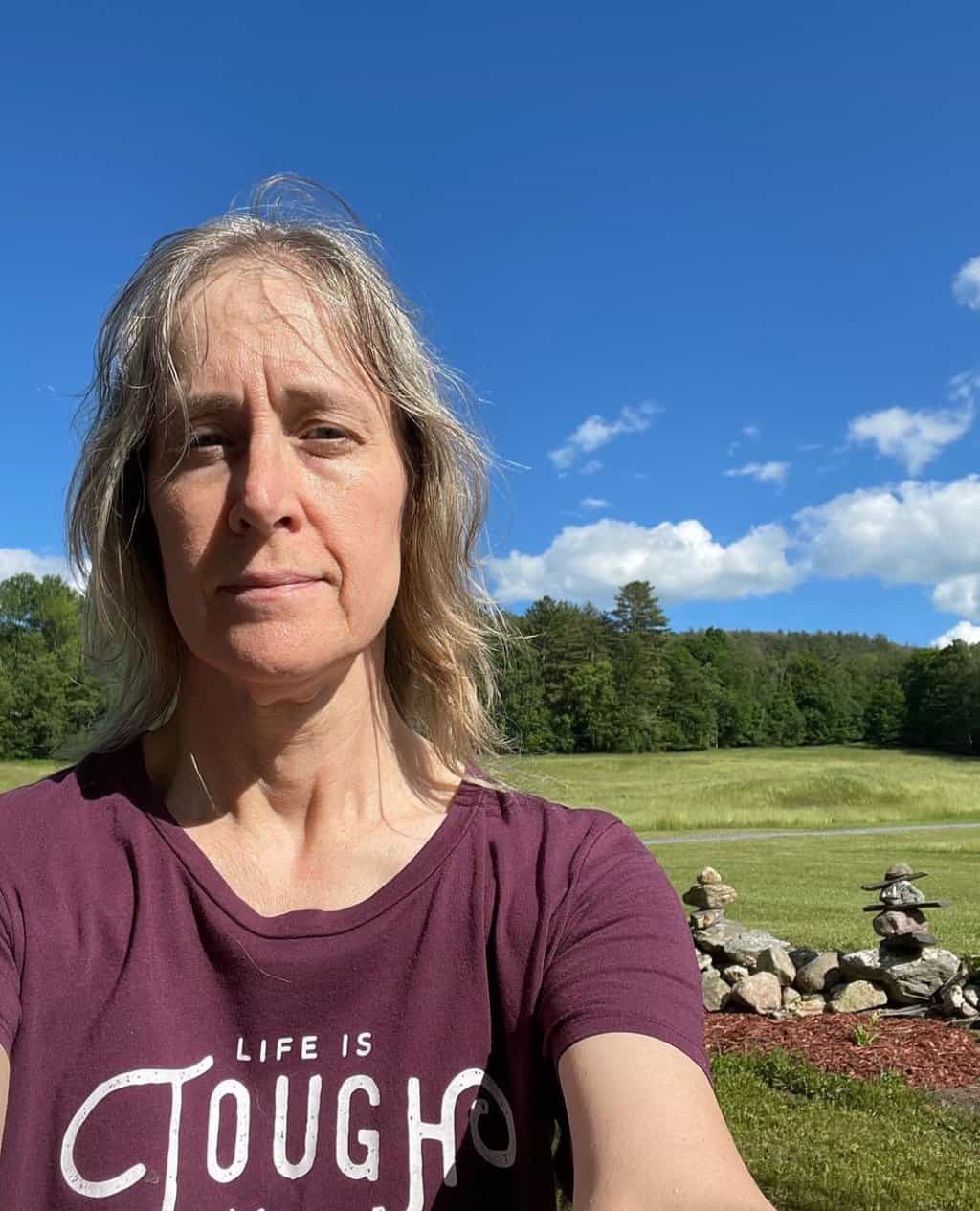 Ellen believes you can feel beautiful at any age and size. She shares healthy beauty and fashion information geared toward women over 40. She is a direct sales rep for several fashion and beauty businesses.