Last Updated on March 2, 2023 by Ellen Christian
Hiking and camping beauty essentials are those beauty needs you never leave home without. Find out how to look pretty when camping.
Posts may be sponsored. This post contains affiliate links, which means I will make a commission at no extra cost to you should you click through and make a purchase. As an Amazon Associate I earn from qualifying purchases.
When I go hiking, I want to leave behind some of the cares of my traditional day without completely giving up the little things I do to pamper myself.
My hiking style is somewhere between the bare minimum and all-out glamping. Check out these stylish clothes to wear while hiking.
Hiking & Camping Beauty Essentials
When you're camping, you're often without a good source of running water and you're trying to minimize what you carry in your backpack. I don't want to pack all of the traditional bottles and compacts I normally bring with me, but I don't want my skin to fall apart while I'm gone either.
How do you look pretty while camping?
The goal here is lightweight and effective. Rather than planning on a beauty routine that takes an hour, go for the natural look that will only take a few minutes.
It's easier to maintain when you're away from home. And, it won't be impacted as much by heat and hot weather. Check out these camping makeup essentials.
Beauty Basics. While I don't want the whole beauty routine I normally follow, a tube of mascara and a lip gloss are musts for me.
Lip Balm. There is nothing worse than chapped or sunburned lips. Bring a lip balm that has SPF to be on the safe side. It's one of the most basic camping beauty essentials.
Tinted Moisturizer. The thought of completely abandoning my makeup routine doesn't thrill me. A tinted moisturizer will keep healthy moisture in your skin and help even out your complexion a bit.

How do you take care of your skin while camping?
Facial Wipes. No water required with a pack of facial wipes. They are perfect for wiping away sweat or cleaning off makeup or removing sunscreen at the end of the day. It's a great way to make your skin look fresh.
Biodegradable Soap. If you plan on having access to running water, choose a biodegradable soap that you can use safely without harming the environment. Camping skincare is still important,
Sunscreen. Absolutely 100% never leave the house without sunscreen. You may think you'll be in the woods all the time, but you can never be too careful. This is the most important of the camping beauty essentials you'll bring.
Take care of your hair while camping
Hair Ties or a Head Band. You won't want your hair getting knotted or caught in tree branches while you're hiking. A few hair ties or a headband will keep your hair out of your eyes and under control. Just slip it over your wrist when you don't need it.
Dry Shampoo. Depending on how long you'll be gone and how often you normally wash your hair, you may want to bring along dry shampoo.

Must have camping beauty essentials
If you plan on completely abandoning your beauty routine while camping, please make sure that you at least bring along these.
Natural Bug Spray. OK, not exactly a beauty essential but being covered with bug bites is not attractive or fun. Choose a natural bug spray with citronella essential oil or make your own.
Deodorant. This one is self-explanatory. Even if you're alone, you don't want to forget this.
Camping and hiking are great ways to get out and relax. They aren't as expensive as a traditional vacation, but they still give you the ability to get away from home and your normal routine.
Much of what you bring with you for hiking beauty essentials will depend on how long you'll be gone and the amenities available where you're hiking.
Some trails have showers that hikers can use while they're camping and if that's the case, it opens up a whole new range of possibilities including things like body wash, traditional shampoo, and styling tools for your hair.
What are your hiking and camping beauty essentials you bring?
Related Reading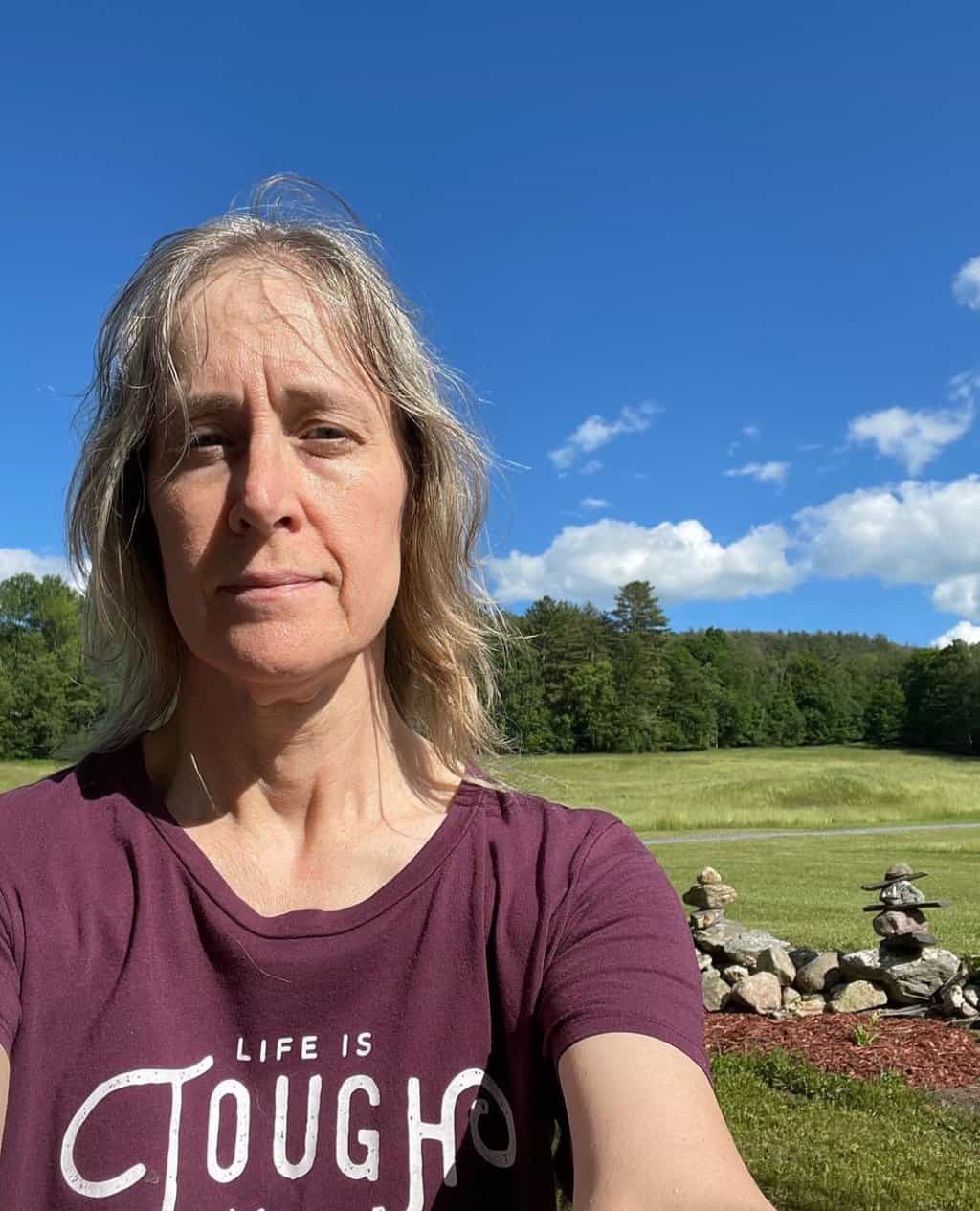 Ellen believes you can feel beautiful at any age and size. She shares healthy beauty and fashion information geared toward women over 40. She is a direct sales rep for several fashion and beauty businesses.