Last Updated on April 9, 2022 by Ellen Christian
If black and grey are not your colors, you may be wondering how to wear gunmetal grey nail polish. I find that black and white are just too stark for my pale skin. They make me look washed out so they aren't colors I typically wear. but, I do like how sophisticated grey nail polish looks. So, it's a color I choose regularly in cosmetics and clothing.
Posts may be sponsored. This post contains affiliate links, which means I will make a commission at no extra cost to you should you click through and make a purchase. As an Amazon Associate I earn from qualifying purchases.
Gunmetal Grey Nail Polish
Gunmetal grey nail polish is a very versatile color to wear. It goes well with your little black dress for office functions or holiday parties. And, looks just as good with washed-out jeans and an oversized sweatshirt. I don't have time to change my nail polish several times a week, so it's important that the color I choose works easily for multiple outfits. Check out 10 Different Ways to Wear Pearls
Gunmetal Grey Nail Polish for Light Skin
My skin is very fair, and I find that a matte gunmetal grey nail polish works best for me for that reason. Matte colors look stylish without being too showy which may overemphasize how pale my skin is. I also really like light gray nail polish like Sally Hansen Greyfitti and Sally Hansen Seize the Gray.
Gunmetal Grey Nail Polish on Dark Skin
If you have dark skin, a glossy or glittery gunmetal grey nail polish may work wonderfully for you. Check out Sally Hansen Stilletos & Studs for a really stylish pop of color. Of course, remember your topcoat for even more shine and to make your polish last longer.
Grey Style Tips
You can wear grey in a variety of different ways from a grey sheath dress to a grey pencil skirt with a white blouse. Casual outfits could include black leggings with an oversized grey sweater or sweatshirt. Or, distressed jeans, converse and a grey t-shirt. It's very simple to style a gunmetal grey nail polish with almost any outfit.
How to Accessorize Grey
As with any outfit, don't forget your accessories. Because grey is a neutral color, it works with lots of different accessories. You can add a scarf, pearl necklace, statement pin, shawl or blazer. It's important to remember that you want your accessories to stand out from the rest of your outfit. Opt for a bold color or a contrasting color. Wear a strand of pearls against a grey dress. Or, add a red blazer to a grey pencil skirt and white blouse. So, try black pumps or a bold red pair of heels depending on the situation.
Grey Makeup Look
Of course, you probably don't want an entirely grey makeup look or you may end up looking goth rather than sophisticated. Try choosing one or two grey cosmetics and offsetting that with another color. You can do a grey smokey eye with a bold red lipstick. Rimmel London has a gorgeous grey eyeshadow called Magnif'Eyes Show Off that you need to try with their Guilty Grey Eye Shadow Stick. This is a great match for gunmetal grey nail polish.
Chrome nail polish
Chrome is a little bit lighter than a gunmetal gray nail polish would be. But, it can still be a stunning look to wear with just about any outfit. So, learn how to wear pearls with jeans and try the look with that outfit. It's one of my favorites. Minx Nails has an absolutely stunning chrome nail polish. You can get it right here. It's a gorgeous shade.
Gunmetal Glitter Nail Polish
Are you a fan of glitter nail polish? While I don't wear a lot of it myself, it's a look that my daughter absolutely loves. Glitter can dress up just about any outfit in minutes. If you use a gunmetal gel nail polish, you can ask the salon for your options that contain glitter. But, if you want to do your nails at home instead, check out this gorgeous glitter nail polish from OPI right here.
So, here are a few ways to remove your gel nail polish at home so you don't need to go back to the salon. Check out the post.
Finally, do you have any gunmetal grey nail polish style tips to add?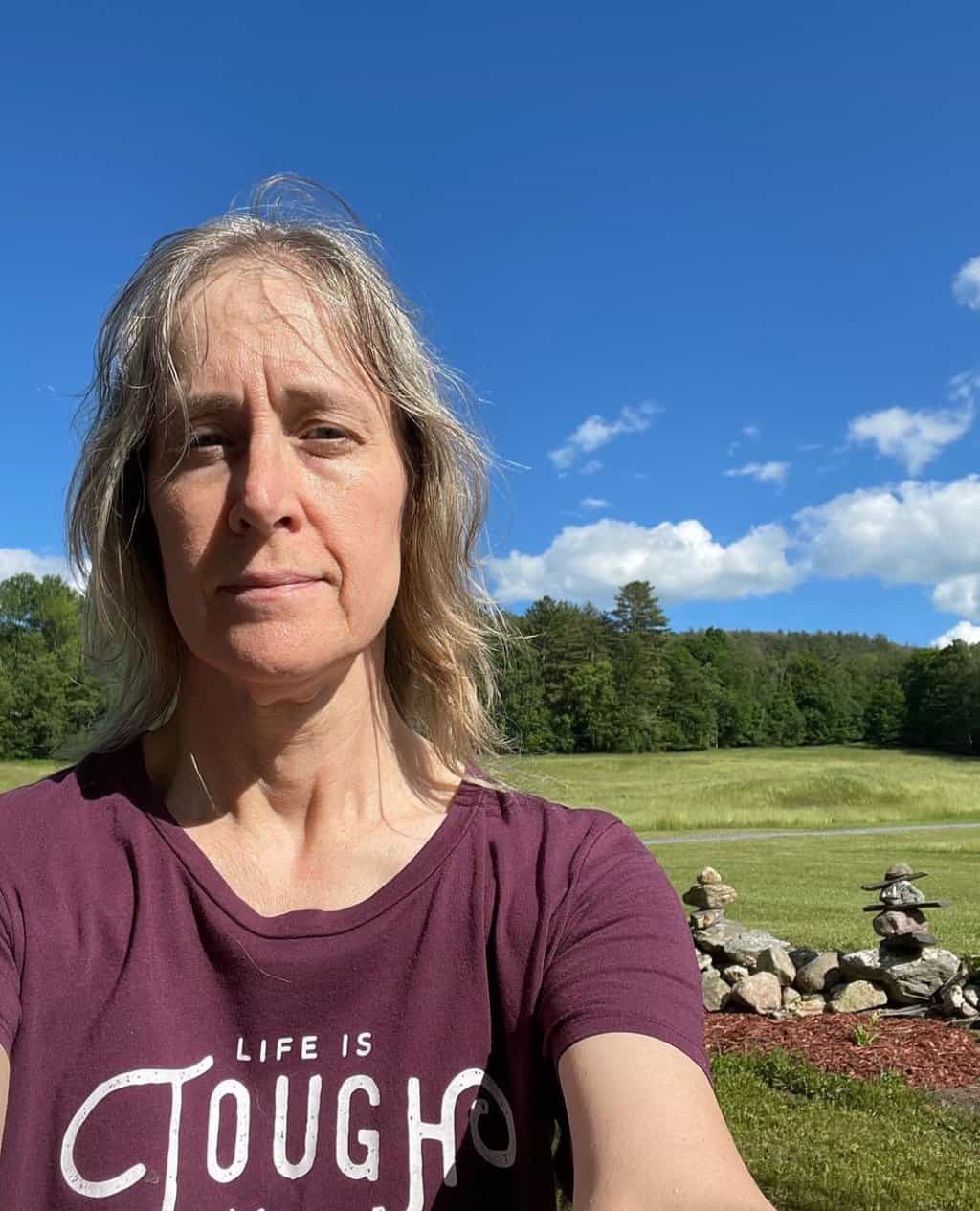 Ellen believes you can feel beautiful at any age and size. She shares healthy beauty and fashion information geared toward women over 40. She is a direct sales rep for several fashion and beauty businesses.