Last Updated on August 13, 2022 by Ellen Christian
If you're wondering how to get rid of body acne and the best soap for acne, keep reading. When many people think of acne, they think of pimples on their face. But, body acne, back acne, and even butt acne all exist. And, they are just as frustrating as facial acne.
Posts may be sponsored. This post contains affiliate links, which means I will make a commission at no extra cost to you should you click through and make a purchase. As an Amazon Associate I earn from qualifying purchases.
Best Soap for Body Acne
There are many ways to get rid of body acne. But, for the most part, it involves removing the oils and impurities from your pores. When dirt and bacteria clog your pores, it develops into acne. And, that's true no matter what part of your body it happens on. So, one of the easiest ways you can improve your acne is by choosing a different soap.
What is best for body acne?
When it comes to body acne, what's best is to use cleansers and acne treatments that contain ingredients like salicylic acid and peroxide. These ingredients help fight breakouts on your body just as well as they do n your skin.
But, there are a few other ingredients that will be helpful for acne-prone skin. They include:
Green tea
Aloe vera
Honey
Tea tree oil
Witch hazel

How do I stop body acne?
When it comes to body acne, there are a few simple ways that you can help improve it. The best soap for body acne is one that will help remove impurities and bacteria.
Wear clothing made of natural fibers. And, avoid anything that is too tight or scratchy. This will only irritate your already inflamed skin.
Shower immediately after sweating. This means after your gym workout and more frequently on hot summer days.
Exfoliate regularly. A back scrubber is a huge help for back acne.
Wash your sheets regularly. Oils can build up on your sheets and transfer back to your skin.
Why do I get acne on my body?
Body acne can be the result of a build-up of oil or dirt in your pores, irritation, or even hormonal changes. While we often think of acne as a problem for teenagers, it can flare up again as we enter menopause. Or, as we take medication that changes our hormone levels.
How do you get clear skin?
Getting clear skin can be a challenge for many people. But, quite often it's a matter of which products you're using on your skin. Don't use just any soap. A soap with green tea has anti-inflammatory and anti-microbial properties. And, it can help with redness and inflammation.
Best soap for body acne
While some people prefer a body wash, I've found that body soap is the way to go. Many body washes contain ingredients added that can irritate your skin. Or, they have added fragrances that aren't necessary. You want a gentle bar soap that can clean and soothe your skin.
Betwixt Green Tea & Neem Soap is a bar soap made with green tea and tea tree oil. It is vegan and handmade with 100% organic ingredients. The powerful combination of green tea, tea tree oil, and neem will eliminate bacteria. If you're wondering how to get rid of body acne, this is the first step I recommend.
It helps clear your pores by removing dead skin cells, dirt, and oil. It is also free of parabens and sulfates that often clog pores and irritate sensitive acne-prone skin. That's important when searching for the best soap for body acne especially if you have sensitive skin.
You may also want to try a body acne spray. Murad offers a spray as well as a Murad Acne Body Wash.
What about benzoyl peroxide?
Yes, benzoyl peroxide is often used to help treat acne. It's a topical medication that helps treat acne and kill bacteria. It can also be very drying to your skin. And, while this may not be an issue if you have oily skin as many teenagers do. As an adult, acne is often hormonal. And using benzoyl peroxide may not be the best choice. If you've tried changing to a different soap or body and face wash and don't find that helps, then certainly look into trying it.
Related articles
If you enjoyed this article on how to get rid of body acne, you may also like these.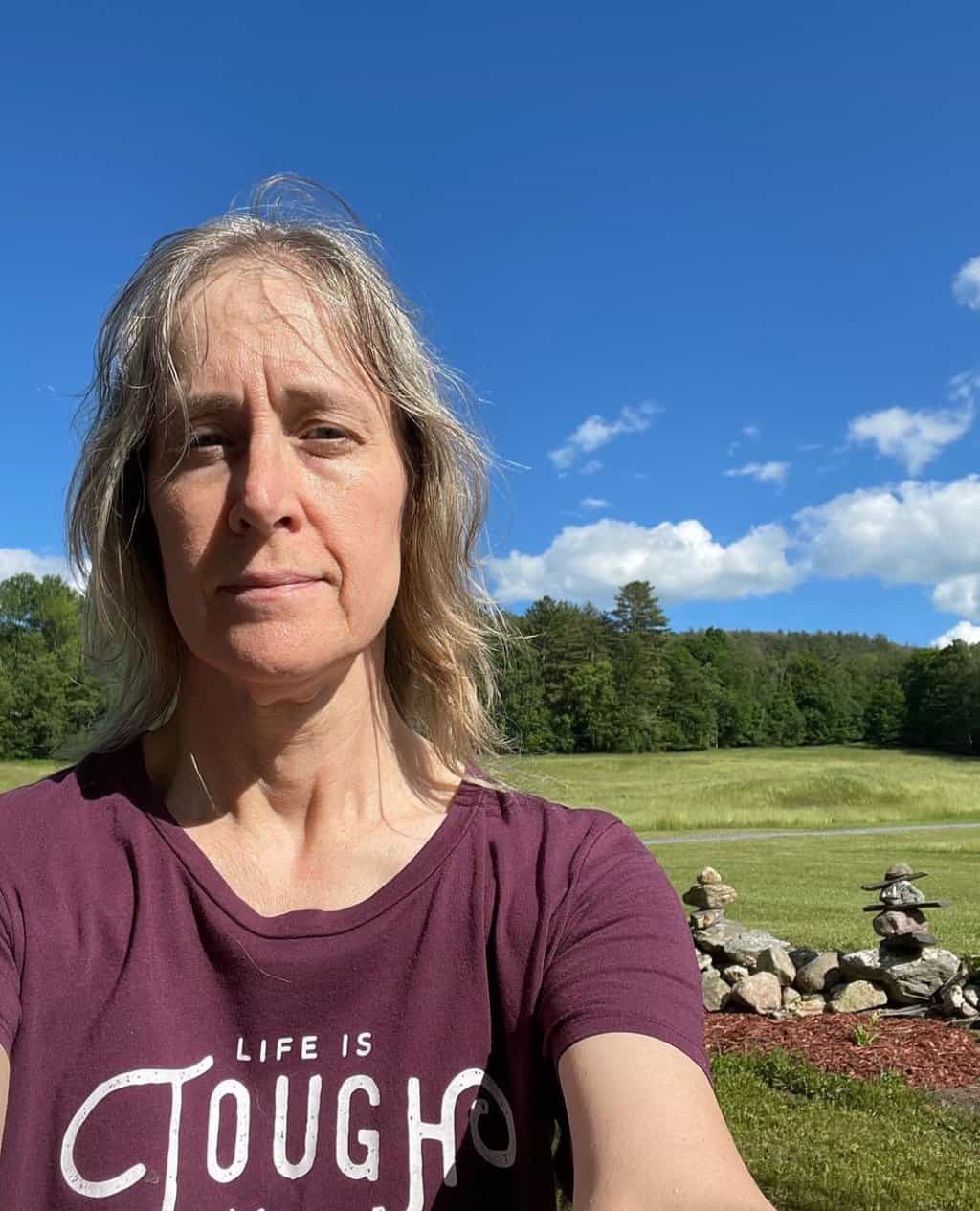 Ellen believes you can feel beautiful at any age and size. She shares healthy beauty and fashion information geared toward women over 40. She is a direct sales rep for several fashion and beauty businesses.