Last Updated on March 30, 2022 by Ellen Christian
Are you wondering how to wear blue? There are so many different shades of blue from powder blue to turquoise to navy blue that wearing blue isn't as easy as it seems. You need to consider what shades of blue are best for your complexion and how you can combine them with other shades and other patterns. Did you know that March 2 is National Dress in Blue Day? What better time to learn how to wear blue than now.
Posts may be sponsored. This post contains affiliate links, which means I will make a commission at no extra cost to you should you click through and make a purchase. As an Amazon Associate I earn from qualifying purchases.
You may also like:
How to Wear Blue
So, the first question you need to answer when it comes to how to wear blue is what shade of blue is best for your coloring. If you have warm coloring (yellow or green undertones) then turquoise or peacock blue are colors that should suit you. If you have cool coloring (blue undertones) you should try royal blue and navy. If your coloring is neutral (blonde and hazel eyes) then you can try soft blue or pastels.
Don't feel as though you can never wear another shade of blue than the one listed above. You just should not wear it close to your face. If you love navy blue but have warm coloring, you can wear a navy skirt or pants. Or, you can wear a navy shirt but add in a turquoise scarf to create a barrier between the navy color and your face. You can also try wearing smaller amounts of that color. Perhaps, a navy statement necklace or dangling earrings would work for you instead of a navy shirt.
Blue Outfit Ideas
I'm sharing a few blue outfit ideas with you here but really the possibilities are endless form faded denim jeans to a navy blue suit. If you do choose to wear all one shade of blue as a dress, business suit or pantsuit, it's important to remember to break up that color with either a different shade or another color for visual interest. A scarf, bold necklace, colorful belt or patterned jacket are wonderful ways to break up a monotone outfit.
What's your favorite way to wear blue? Will you wear blue today?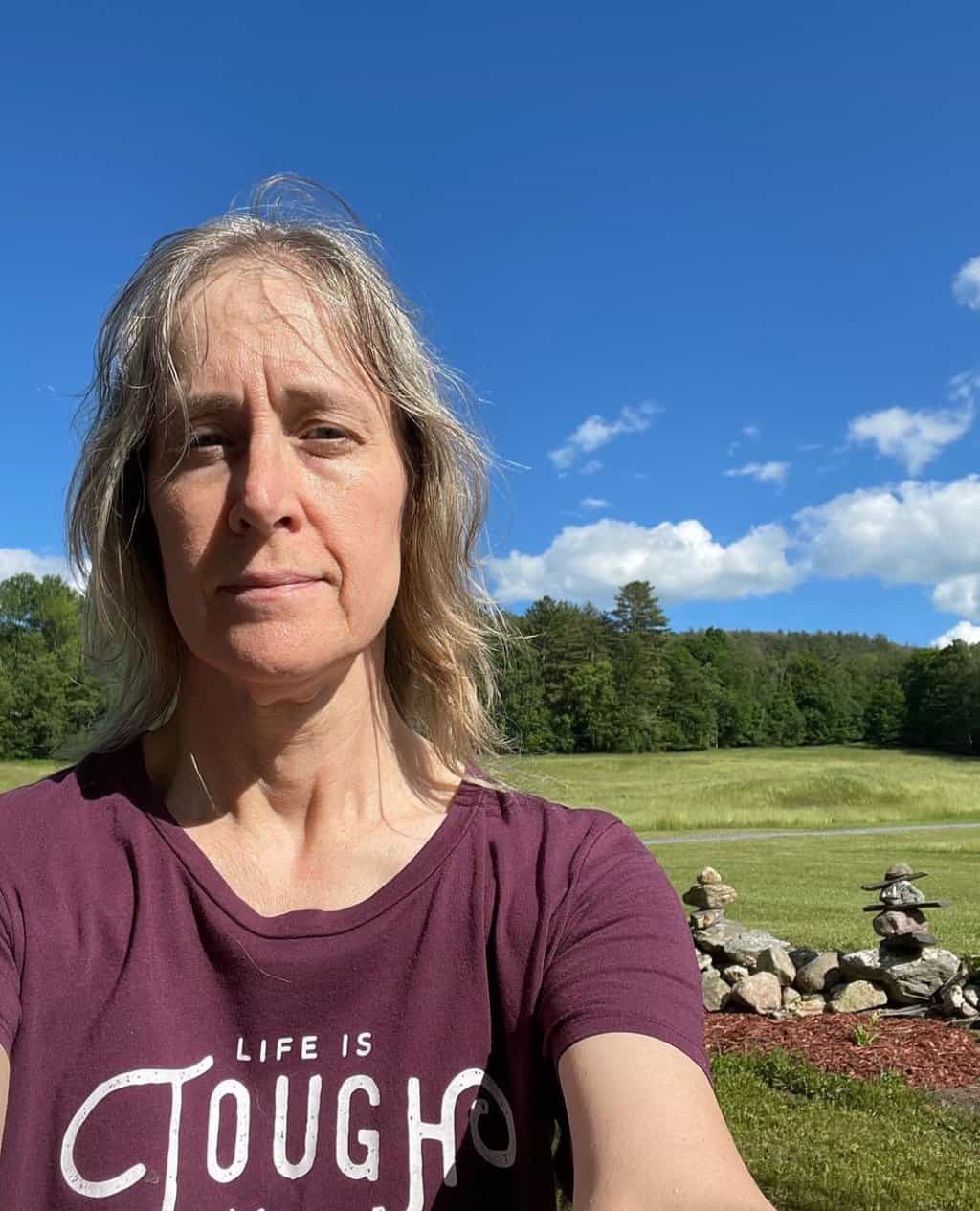 Ellen believes you can feel beautiful at any age and size. She shares healthy beauty and fashion information geared toward women over 40. She is a direct sales rep for several fashion and beauty businesses.