Last Updated on May 6, 2023 by Ellen Christian
I've been experimenting with how to make a natural two ingredient lip gloss. Here are the things you need to make lip gloss of your own.
Posts may be sponsored. This post contains affiliate links, which means I will make a commission at no extra cost to you should you click through and make a purchase. As an Amazon Associate I earn from qualifying purchases.
Natural Two Ingredient Lip Gloss
If you look in my makeup collection, one of the first things you'd notice is that I have a thing for lip gloss. I easily have a dozen or more lip gloss containers.
When I looked at the ingredients, I was sort of shocked that most of them I couldn't decipher.
Your lip gloss doesn't have to be loaded with artificial ingredients. After all, what you're really looking for is shine, moisture and a bit of color.
Once a month, I get together with a group of other bloggers to remake a pin we find on Pinterest to make it our own. This month, I decided to remake a two ingredient lip gloss I found on Pinterest by Keep Heart.
Their lip gloss started with Aquaphor and added loose pigment. Neither of those is natural so I experimented a bit using natural ingredients.
Be certain you start with organic berries. You don't need to be smearing pesticides all over your lips.
Things you need to make lip gloss
1 to 2 tsp of coconut oil
2 Raspberries or blackberries if you want a bolder color
Small container with a lid
Directions:
Smash the berries & remove the seeds if you want.
Melt the coconut oil. How much you use will depend on the size of your container.
Mix together and pour it into the container.
Place in the refrigerator until it turns solid.
As a warning, coconut oil melts at about 68 degrees F. You do not want to toss this in your handbag because it will probably melt and make a mess. I keep it on my desk.
For more Pinterest remakes, visit a few of my favorite bloggers:
Related Reading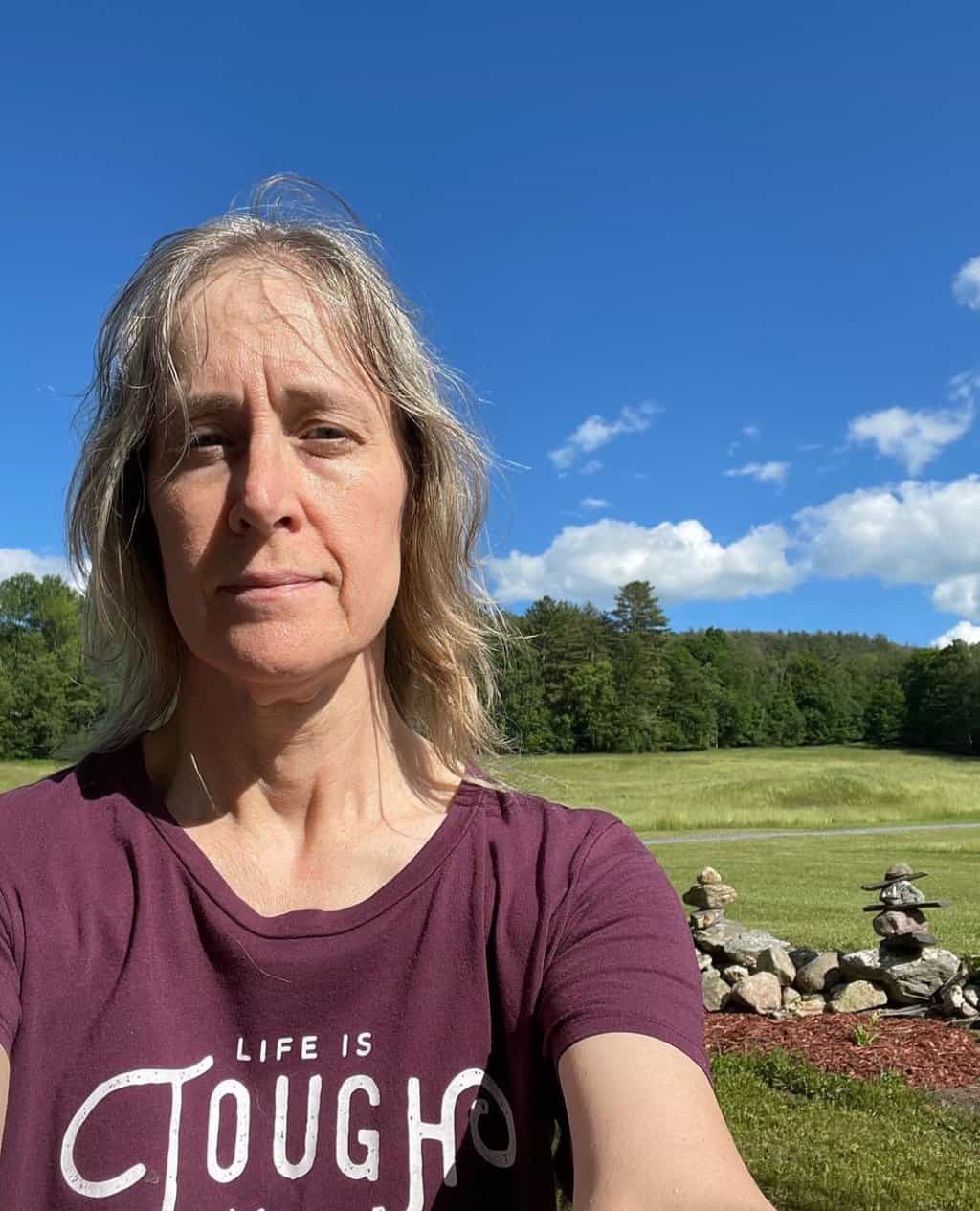 Ellen believes you can feel beautiful at any age and size. She shares healthy beauty and fashion information geared toward women over 40. She is a direct sales rep for several fashion and beauty businesses.