Last Updated on May 6, 2023 by Ellen Christian
Have you considered how to simplify your summer beauty routine? Did you know that nearly 3 in 4 women say they need to simplify their life?
Posts may be sponsored. This post contains affiliate links, which means I will make a commission at no extra cost to you should you click through and make a purchase. As an Amazon Associate I earn from qualifying purchases.
How to Simplify Your Summer Beauty Routine
Summer is the time when we try to slow down and relax a little. Many women take time off from work to travel or spend more quality time with the kids.
We often entertain more, spend time at the beach, have community barbecues and, in general, relax and unwind just a bit more than other times of the year.
Because summer is a slower time for me, I have been trying to slow down in other areas including my summer beauty routine.
The weather is warmer in the summer, so I tend to go a bit lighter on my makeup. Racoon eyes and streaky foundation is never an attractive look.
Following these simple tips will help you simplify your summer beauty routine.
Makeup or Face Wipes –
I use cleanser on my face in the morning to wash my face. In the summer, if it's hot and sticky, I try to keep makeup or face wipes on hand.
I don't like when my face is shiny due to perspiration, and it's not always convenient for me to wash my face when I'm not at home. Makeup or face wipes are an easy way to remove oils from your face or to cool down.
Some wipes contain a cleanser and others a toner so be certain to choose the type that's best for your skin. Try these natural makeup remover wipes.
Foundation with SPF –
I always forget to put my SPF on under my foundation so by choosing a foundation WITH SPF in it, I am certain to remember it. I rarely go outside without at least foundation and mascara.
If you like to go a bit lighter in the summer, instead of a foundation, look for a BB Cream with an SPF.
Limit exfoliation –
Exfoliating exposes new skin cells by removing old skin cells. When you spend a lot of time out in the sun, this can make you more prone to sunburn.
In the summer, limit exfoliation to once a week.
Wash your hair less –
I know it's tempting to wash your hair more because the temperatures are higher, but if you are in and out of the pool and the water several times a week, washing your hair more frequently will make it dryer.
Instead of washing your hair, try spritzing it with cold water to revive it.
Moisturizing body wash –
Instead of adding body lotion to your skin after the shower or bath, use a moisturizing body wash instead. This product will help eliminate one step from your typical summer beauty routine.
Summer is a great time to slow down and go a bit more casual. Choose easy to care for fabrics and low maintenance hair styles to save even more time this summer.
How do you simplify your summer beauty routine? When was the last time you pampered your feet to get them ready for sandal weather?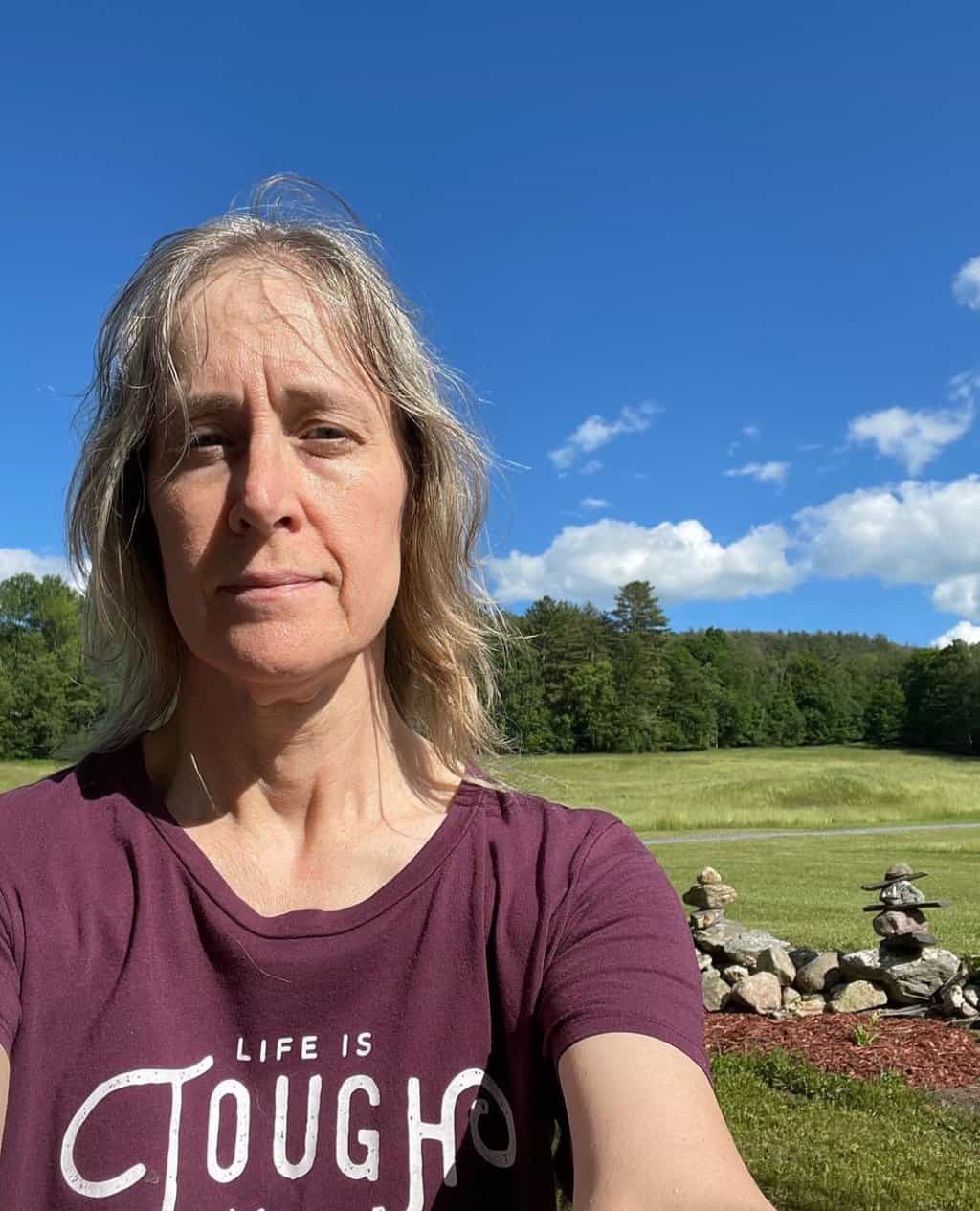 Ellen believes you can feel beautiful at any age and size. She shares healthy beauty and fashion information geared toward women over 40. She is a direct sales rep for several fashion and beauty businesses.