Last Updated on November 21, 2022 by Ellen Christian
Would you love to turn back the hands of time and reduce the appearance of fine lines around the eyes? I started noticing fine lines in my early thirties and there was no way that I was ready for them. At 52, I have more than I care to think about.
Posts may be sponsored. This post contains affiliate links, which means I will make a commission at no extra cost to you should you click through and make a purchase. As an Amazon Associate I earn from qualifying purchases.
Fine Lines Around the Eyes
As you age, your skin loses collagen and elasticity. The result is the fine lines and wrinkles I see as I look in the mirror each morning.
Many things including genetics, environmental factors, and skin type can play a role in how many lines around the eyes you get.
We all know that things like Botox and injections can help eliminate these fine lines and wrinkles but those options are just not for me.
Thankfully, there are options that you can take advantage of at home to help reduce the appearance of fine lines. While your results will vary, I have found that these steps can help improve the condition of your skin.
Add Antioxidants
AZN Lab's newest product, Hydrogel Eye Patches contains a vibrant red keto-carotenoid, astaxanthin that is created naturally in rainwater microalgae as a byproduct of stresses like excessive sunlight.
With 550 times more antioxidant activity than vitamin E, 1,000 times more than CoQ10, and a whopping 6,000 times more than vitamin C, it is believed to be the most powerful antioxidant, capable of neutralizing far more free radicals at any given time than other antioxidants.
Protect Your Skin
Always wear an SPF when you are out in the sun. Prevention is the best medicine. Choose an SPF of at least 30 and for those that have sensitive, pale skin, look for a product with an SPF of 45 or higher.
If you'll be applying it to your face, be sure that it's intended to be applied there. You can buy face products that have built-in SPF protection. You'd be surprised how much this can help reduce fine lines around the eyes and the lips.
Moisturize Daily
AZN Labs Afterglow Ampoule lets anyone suffering from age-related dryness, dark spots, dullness, and loss of elasticity to reverse these signs of aging and prevent future damage without spending hours a day on skincare.
This is also the perfect product to help prevent future premature aging and protection against harmful radicals and pollutants while achieving a dewy warm glow. Reducing fine lines around the eyes doesn't need to take hours.
How to prevent fine lines
The eye area is much more sensitive than the rest of your face. And, you are more likely to see wrinkles in this area before another. AZN Labs Hydrogel Eye Patches firm and restore the area underneath your eyes.
These targeted results are made possible by the use of Astaxanthin. You simply apply the patches once a day, either in the morning or in the evening.
You leave them on for 10 to 15 minutes. And, then you remove and discard them. Use of these eye patches firms, lifts and restores the area under your eyes. This helps reduce fine lines around the eyes.
Water helps improve fine lines around the eyes
I know you've heard this said a hundred times but drinking enough water each day can go a long way toward improving your skin's appearance.
Fill up a reusable water bottle and set it on your desk. Make it a goal to drink several each day. You can even use an app on your smartphone to remind you and track how much you drink.
If you'd like to reduce fine lines around the eyes, give the products by AZN Labs a try. You can choose their Afterglow Ampoule or their Hydrogel Eye Patches.
AZN Hydrogel Eye Patches review
If you hope to reduce fine lines around the eyes, it couldn't be easier using these eye patches. The jar contains 30 pairs of eye patches.
So, how long they will last depends on how often you use them. I have been using them once a week when I do my end of the week relaxing beauty routine.
But, you can use them more often if you want to. The jar contains a little spoon that is perfect for lifting each eye patch from the container.
The gel-like consistency means that it sticks to your under-eye area easily as it works. And, there is a slight cooling sensation as you wear them.
I have definitely noticed that the fine lines have smoothed a bit since I started using these. And, I am sure I'll see even more of an improvement as I continue to use them.
If you would like to try these, one of my winners will receive a jar of AZN Labs Hydrogel Eye Patches to improve fine lines around the eyes. Enter below.
Love skincare articles? Learn how to rejuvenate your skin.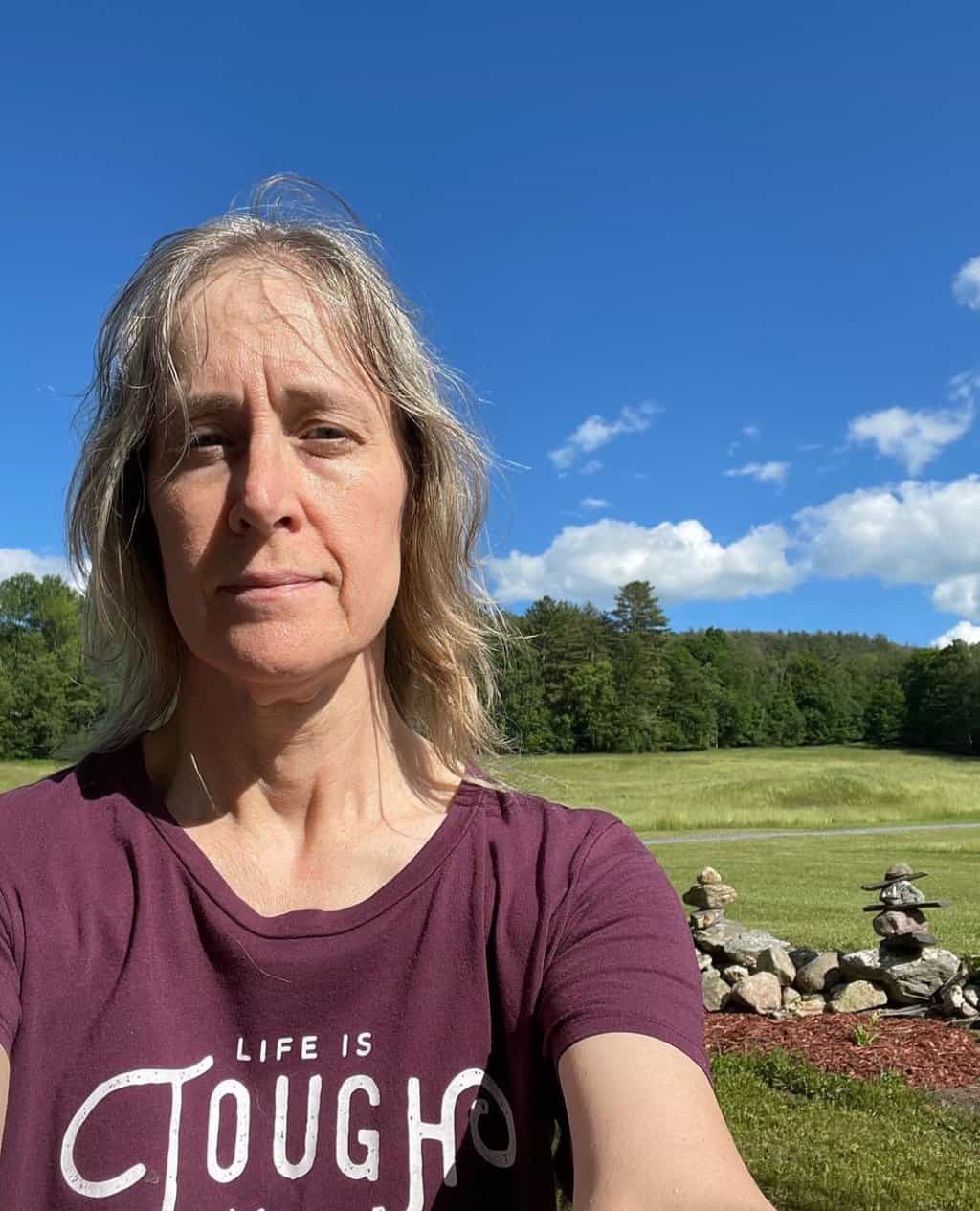 Ellen believes you can feel beautiful at any age and size. She shares healthy beauty and fashion information geared toward women over 40. She is a direct sales rep for several fashion and beauty businesses.