Last Updated on May 5, 2023 by Ellen Christian
Check out the latest outdoor fashion trends. Style, comfort and quality are all important when shopping for winter active clothing.
Posts may be sponsored. This post contains affiliate links, which means I will make a commission at no extra cost to you should you click through and make a purchase. As an Amazon Associate I earn from qualifying purchases.
4 Outdoor Fashion Trends
Spring is here again and that means that I can get back outside. I'm so excited that the weather is finally nice enough for me to get back to yard work and enjoying long walks each day.
Working at home and living in Vermont mean that casual, outdoor fashions are what I spend most of my time wearing. Style, comfort, and quality are what I look for the most when shopping, and I'm not willing to sacrifice any of the three.
Outdoor fashion trends are not only about color and style but also about comfort and functionality. Gone are the days of denim overalls and your husband's flannel shirt, unless you just like to wear them.
I wore denim overalls once, in high school, and realized that on me, they weren't at all comfortable or stylish. Thankfully, the outdoor fashion trends this year don't include overalls. Here are a few things to keep in mind when shopping this year.
A seasonal color palette is in.
What does that mean? Think lush green grass, vibrant blue water, dark blue sky, geraniums, and orchids. Look for the colors of nature either as the main color in your fashion pick or as an accent color.
I tend to prefer classic and neutral colors with trendy color accessories. I chose this Summerland Drirelease Long Sleeved Tee in Heather Grey with contrasting piping in Orchid. Of course, the tee is also available in Desert Green, Bleached Blue, and Punch.
Tough enough for a woman.
Finally, women's outdoor clothing is held to the same standards that men's clothing is. Outdoor clothing should be able to stand up to an active lifestyle and be lightweight, breathable, and odor inhibiting.
The Drirelease line of shirts from Orvis is a perfect choice. Each shirt optimizes moisture management and is built with odor-inhibiting Freshguard® protection. It wicks moisture from your skin and dries four times faster than cotton.
Sunwashed look.
You know your favorite sweatshirt that's slightly faded because you love it and wear it so often? Good news, you'll be able to find a new favorite at Orvis with their Favorite Sunwashed Quarter-Zip Sweatshirt made of French terry cotton.
This sweatshirt is super soft and comfortable and has angled hand warmer pockets. I chose River Blue but you can also get this sweatshirt in Hazel, Water, Pepper, Geranium, Orchid and Bleached Blue.
Feminine fit and style.
Remember when outdoor shirts were really small-sized men's shirts? They had that boxy look that fit absolutely no woman ever?
This year, you'll love that your favorite outdoor shirts from Orvis are available with a feminine fit and style which is comfortable and stylish without being clingy and impractical for outdoor living. The Perfect Short Sleeved V-Neck Tee I received in Ink is an example of this style.
The shirt is also available in White, Lavender, Natural Heather, Water, Orchid, Grass, Geranium, and Black.
The Orvis Women's spring Collection offers a variety of feminine styles that are perfect for outdoor living. You can find a feminine color palettes, classic silhouettes, and fresh floral prints.
They are perfect for a weekend hiking trip or to layer with casual spring outfits. It's so easy to shop at Orvis and now you can save $25 off a purchase of $50 or more with this coupon (ICSPRING) that is good until September 30th, 2016.
Related Reading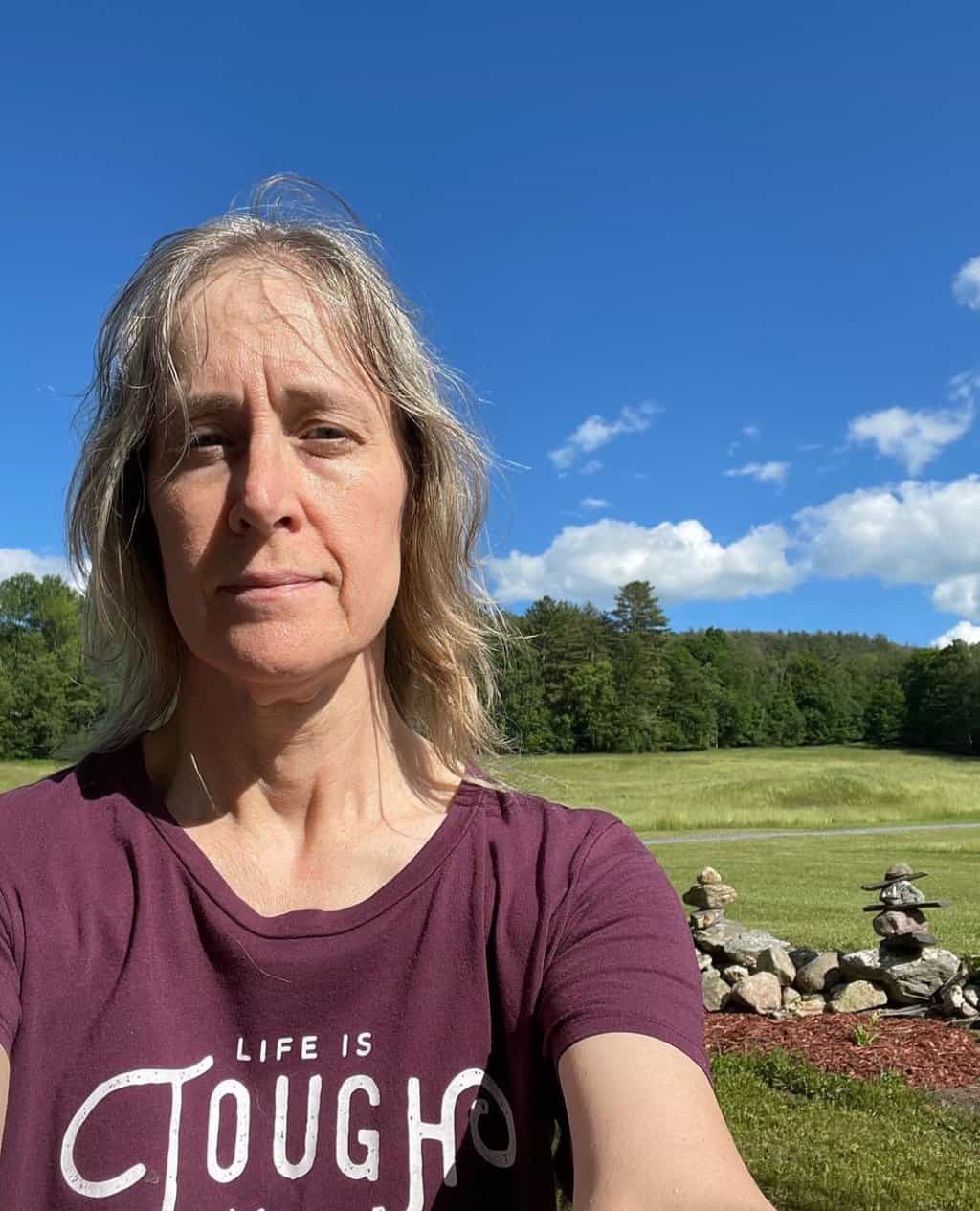 Ellen believes you can feel beautiful at any age and size. She shares healthy beauty and fashion information geared toward women over 40. She is a direct sales rep for several fashion and beauty businesses.