Last Updated on May 14, 2023 by Ellen Christian
Have you ever wondered how to select a jewelry of the month club? Check out these tips to select the best monthly jewelry box for your style.
Posts may be sponsored. This post contains affiliate links, which means I will make a commission at no extra cost to you should you click through and make a purchase. As an Amazon Associate I earn from qualifying purchases.
How to Select a Jewelry of the Month Club
After going through my jewelry last year, I realized that most of the pieces of jewelry I owned weren't things I'd ever wear. They were leftover from a younger time, or they weren't in very good condition any longer.
I'd held onto them for years simply because they were inside a jewelry box that I never opened. Yes, I had a few special pieces from my Mom and Grandmother, but 95% of what I had was just outdated or unwearable.
After ruthlessly decluttering, I realized that I had very few pieces of jewelry I could wear on a day to day basis.
Affordable jewelry subscription
I wanted a way to add pieces of jewelry to my wardrobe over time. I didn't want to go out and invest in a bunch of jewelry that I may not end up liking or having anything to wear with it.
So, I decided that a jewelry of the month club would be an excellent way to sample new items to find my favorites. There are a few things that I knew I wanted in the club I went with so I would get the most value from my new jewelry.
I wanted to club I chose to be affordable. I have a clothing budget that I use for new clothes and accessories, and I want to stay within that budget.
Can you skip a month?
If I decided that I needed to skip a month, I wanted to be able to put my membership on hold easily. I know the type of jewelry I like so if I received something that wasn't quite me, I wanted to be able to return it for credit.
Tailored to my style
I know not every piece of jewelry I receive in a jewelry of the month club will be something I fall in love with. But, I wanted to be able to state my preferences so that when the selections were chosen, I would have a better chance of getting something I would use.
I have sensitive skin, so I only wear quality jewelry items. My preference is sterling silver, but it's nice to have a variety of different metals to choose from.
I like elegant, classic styles in my jewelry. I'm not interested in huge statement pieces, plastic or anything that reminds me of the clunky jewelry I played with as a child.
Free shipping
I don't want to pay shipping and handling fees on top of my monthly membership fee.
Warranty
When I buy things, I look for things that come with a warranty so they can be repaired if necessary. I don't like throwing things away, so this is important to me.
Little Black Box by J Grace & Company is a jewelry of the month club that offers you a stylish piece of jewelry each month delivered right to your doorstep for as low as $32/month plus free shipping.
The owner's designs have been mentioned in print publications and television networks, with features appearing in Sheen and L.A. Splash Magazines, and on ABC, FOX, The Today Show, and Good Morning America. Internationally, J Grace and Co is sold in 15 countries and expanding.
How to choose your items
It's very simple to sign up. First, choose your ring size. Next, select your preferred metal color: sterling silver, gold or rose gold vermeil. Then, select your subscription duration.
Choose the annual plan for maximum savings! Styles include earrings, bracelets, rings, necklaces and more to keep you up to date on the latest trends.
If the item of the month is available in your preferred color, they send you that color. Otherwise, the default color will be Sterling Silver.
Little Black Box is a jewelry of the month that meets all of the criteria I shared above. It's very affordable and offers free shipping. You can pause your subscription, choose to skip a month, or return an item that isn't you.
The styles are gorgeous and fantastic quality. The owner shared with me that she platinum dips her silver, so it doesn't tarnish. She uses 18k rose gold and 14k gold over the silver.
She also puts a clear e-coating on the rose and gold, so it lasts a long time. Plus, she life-time warranties her jewelry so that if it loses a stone she will replace it or fix it.
Related reading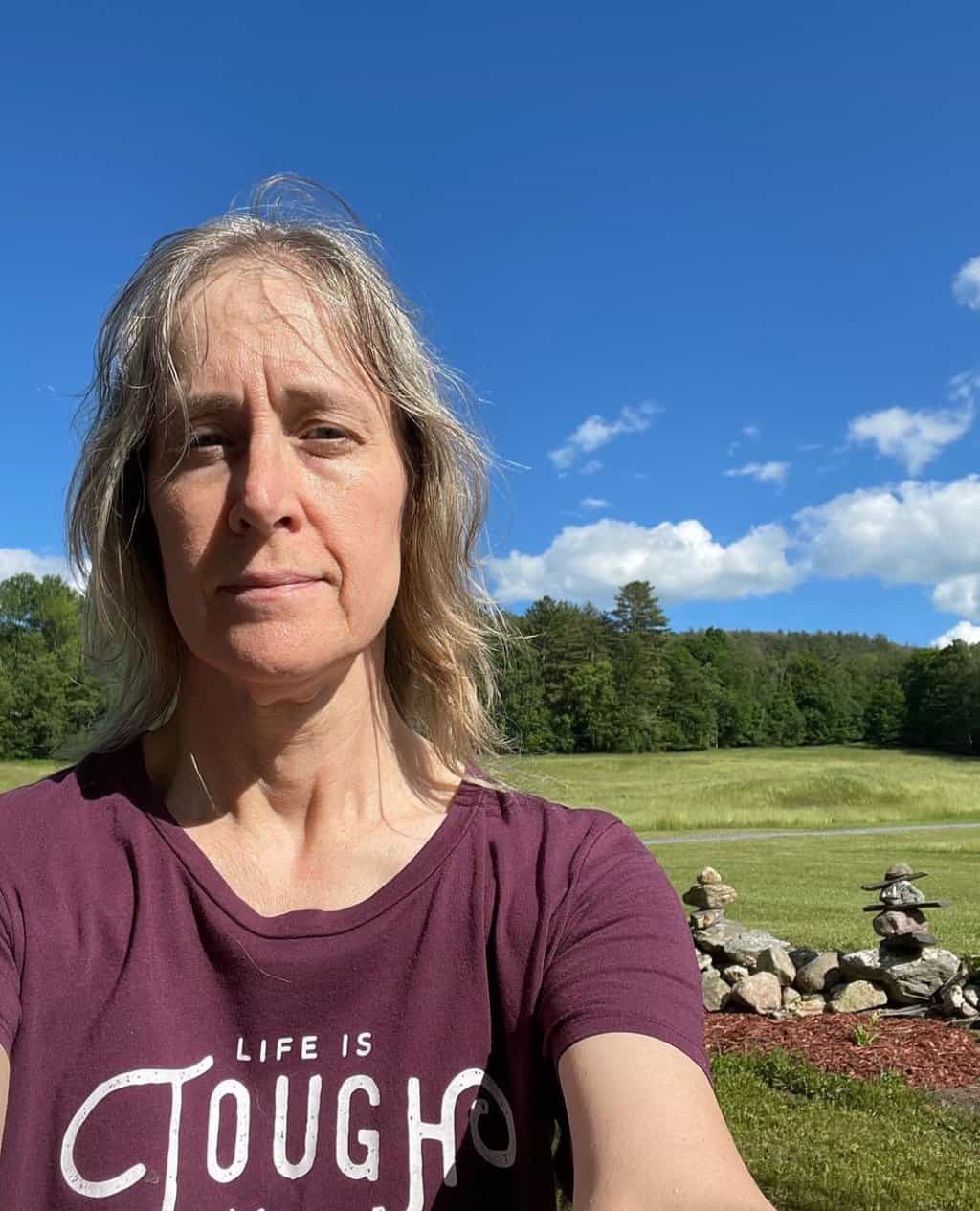 Ellen believes you can feel beautiful at any age and size. She shares healthy beauty and fashion information geared toward women over 40. She is a direct sales rep for several fashion and beauty businesses.