Last Updated on September 28, 2020 by Ellen Christian
Do you know how to clean your hairbrush? I'll be honest with you. There was a point in time that when I saw my hairbrush was starting to look dingy I would just toss it and buy a new one. After all, they're not expensive so I felt it was a justifiable expense. As I started to invest in better quality hairbrushes and accessories, I realized that tossing a $20 hairbrush probably wasn't a very cost effective solution.
Posts may be sponsored. This post contains affiliate links, which means I will make a commission at no extra cost to you should you click through and make a purchase. As an Amazon Associate I earn from qualifying purchases.
How to Clean Your Hairbrush
It's important to learn how to clean your hairbrush to remove not only hair but also oils and hair products that may be coating the bristles of your brush. While cleaning your hairbrush will make it last longer, when your brush does start to show wear, it will need to be replaced. Broken bristles can snag, snap or break your hair which can create split ends.
Using a comb or your fingers, remove any hair from the hair brush.
Bring 3-4 cups of water to almost a boil on the stove. Do not boil. That may melt the brush. Heat until you see little bubbles rising from the bottom of the pan.
Add 3 tbsp baking soda to the water and stir to dissolve.
Put the brush into the water and baking soda mixture and work it gently into the brush and bristles to remove build up and oil.
If your brush has a wooden handle, do not immerse the wooden handle – only the bristles.
Remove from the water and rinse in clear water.
Allow to dry completely.
I try to clean my hairbrush at least every few months. How often you need to clean yours will depend on how oily your hair is and how many hair products you use on a daily basis. There will be build up from conditioner, styling products and hair spray. Now that you know how to clean your hairbrush, when was the last time you cleaned your makeup brushes?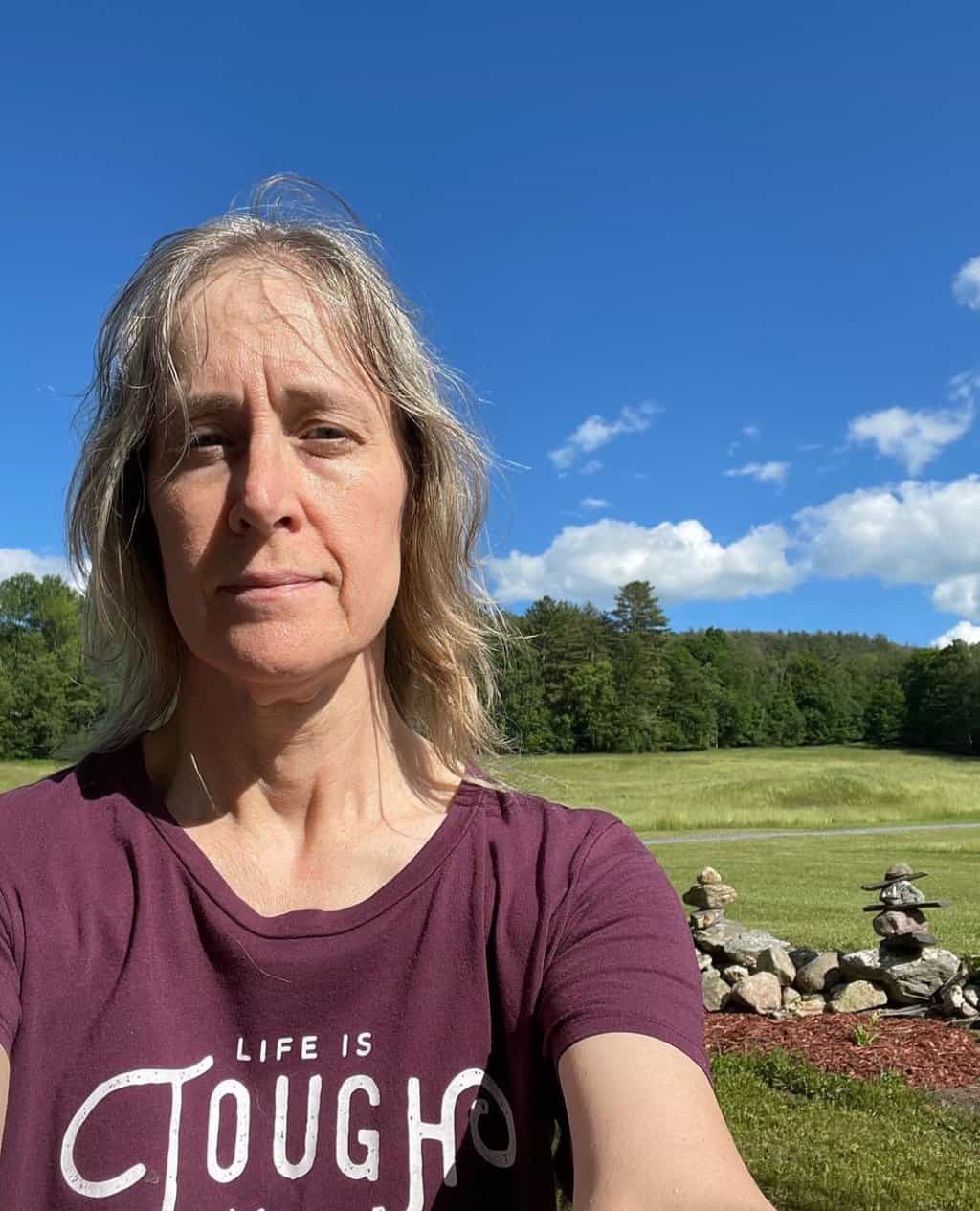 Ellen believes you can feel beautiful at any age and size. She shares healthy beauty and fashion information geared toward women over 40. She is a direct sales rep for several fashion and beauty businesses.