Last Updated on July 2, 2023 by Ellen Christian
Have you considered a skin toning system as part of your healthy skin routine? Check out my thoughts on the Conture Kinetic Skin Toning System.
Posts may be sponsored. This post contains affiliate links, which means I will make a commission at no extra cost to you should you click through and make a purchase. As an Amazon Associate I earn from qualifying purchases.
Conture Kinetic Skin Toning System
As I get older, I'm noticing a few more signs of aging than I'm happy about. Gray hair, fine lines, and even an age spot! If I can slow down the signs up aging just a little bit, I'll be happy. I'm sure that there are a lot of women out there who feel the same way.
The Conture Kinetic Skin Toning System is a safe, painless and non-invasive way to quickly and easily improve the appearance of aging skin. The Conture Kinetic Skin Toning System uses Isometric Compression along with Low-Frequency Vibrations to gently stimulate and tone skin for a more youthful-looking appearance.
This technology is similar to what is used by professionals in med-spas and skin centers. Used daily, the Conture Kinetic Skin Toning System has been clinically shown to enhance the appearance and absorption of skin.
The result? Overall signs of aging, dull and tired looking skin are improved, and skin is left feeling and looking radiant and more youthful.
Review of Conture Kinetic Skin Tonight System
One of the biggest changes to my skin that I see as I age is that my skin doesn't look as healthy as it used to. It's duller and less toned than when I was younger which makes me feel older.
I have no interest at all in expensive, invasive treatments like Botox or facelifts. I've been looking for something safe and effective which is why I was drawn to the Conture Kinetic Skin Toning System. Check it out.
It's backed by over 250,000 hours of research, development, and testing; and it's safe, painless and easy. I was able to try the Single-Speed System.
How does it work?
The Conture Kinetic Skin Toning System uses a vacuum-like technology that very gently tones your skin as you use it. This can help improve fine lines, pore size, and firmness of your skin.
It encourages new skin growth which will help your skin look brighter, smoother and younger. You should use the Conture Kinetic Skin Toning System twice a day for eight weeks to see the full results.
Settings on the skin toning system
There are three settings on the Conture Kinetic Skin Toning System: Face, Mild, and Neck. The kit includes the Conture Device, Kinetic Treatment Serum, Kinetic AM Ignition Lotion, Kinetic PM Recovery Creme, USB Charging Cord and User Manual.
It has a digital touch screen which makes it very easy to keep clean. You move it around your skin – allowing three to five pulses in each area – until your face and neck have been treated completely.
It comes with two tips – a Standard Head and a Focus Head. You use the Standard Head on most of your skin. The Focus Head is used on the area between your brows and on your neck.
I used the Standard Head on both my face and neck on the mild setting and the Focus Head on the area between my eyebrows since I have wrinkles there I want to work on.
How to clean the Conture Kinetic System
You can clean it very easily. You simply wipe it down with a dry cloth to remove any residue. Then remove the head and rinse it under running water with mild soap.
They recommend occasionally clearing out any dust and debris from the vacuum filter when necessary using a cotton swap. You charge the device by using the USB cord and plug.
I've been using the Conture Kinetic System for a month, so I haven't gone the entire eight weeks to see the full results, but I already see a difference in how healthy my skin looks.
It's smoother and softer than it has been in the past, and I cannot wait until the entire eight weeks has passed so I can see the full results.
Related Reading
You may also enjoy these;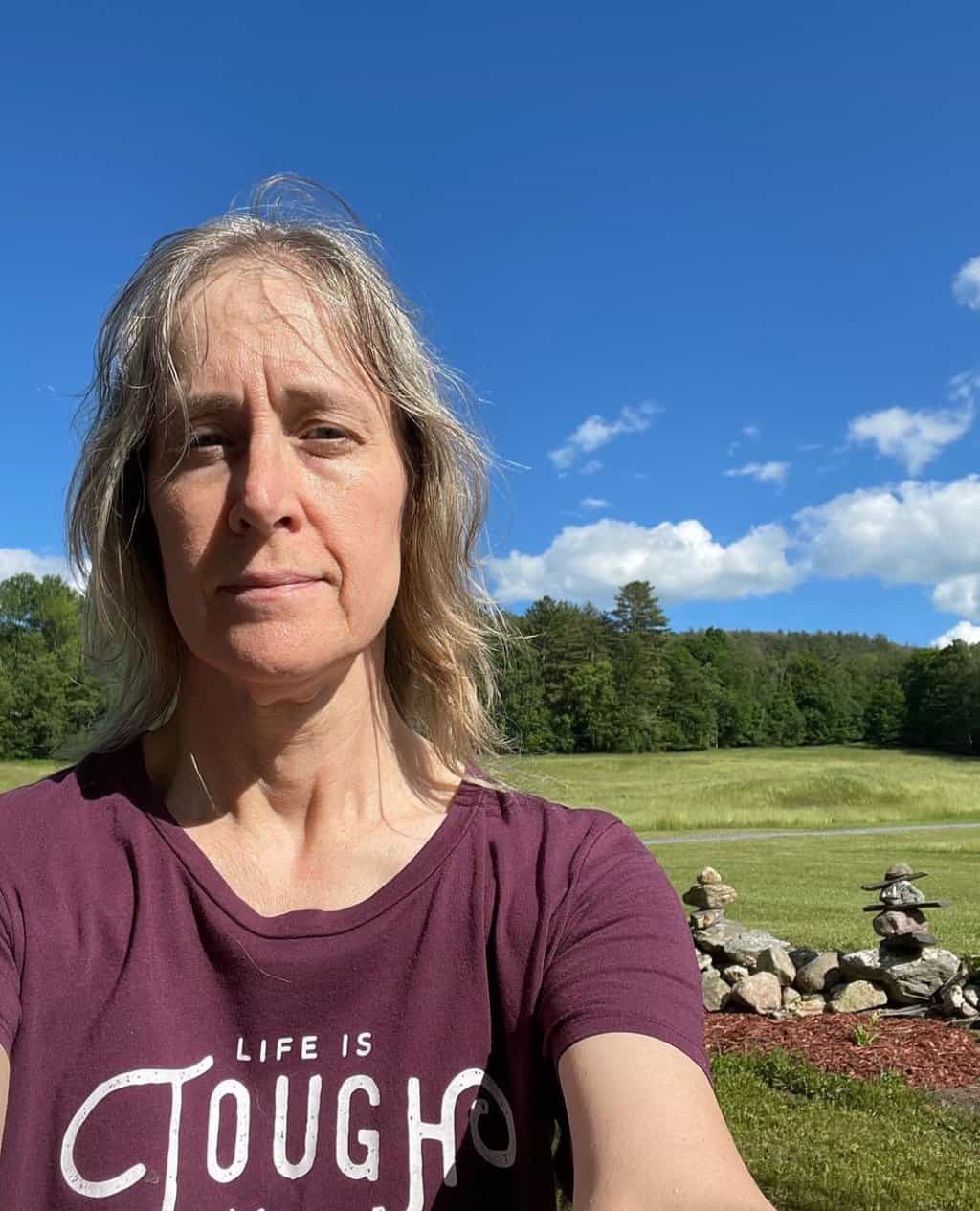 Ellen believes you can feel beautiful at any age and size. She shares healthy beauty and fashion information geared toward women over 40. She is a direct sales rep for several fashion and beauty businesses.