Last Updated on March 28, 2023 by Ellen Christian
This homemade anti aging serum DIY will help keep your skin smooth and healthy. Try this DIY facial serum for mature skin today.
Posts may be sponsored. This post contains affiliate links, which means I will make a commission at no extra cost to you should you click through and make a purchase. As an Amazon Associate I earn from qualifying purchases.
How we take care of our skin as we age can make all the difference in how it looks. Have you had a chance to try my homemade facial toner recipe?
Or, you may want to try this cooling cucumber skin toner.
Anti Aging Serum DIY
Washing, toning, and moisturizing are all important parts of your daily skincare routine. And, while I often use products that I buy at the store, I like to make homemade alternatives as well.
This facial serum recipe is something simple that you can make at home when you don't want to head to the store. It takes only a few minutes to make with a few simple supplies.
One of the reasons that I like to make my own beauty products is that I can control the ingredients. If you've ever taken a look at the beauty products at the store, you probably recognize very few of them.
And, many of the chemicals in our personal care products have never been tested for safety. Since our skin absorbs everything we put on it, that's definitely a concern.
How can I make anti aging serum at home?
This is a very easy beauty recipe. You will need a dropper bottle, a carrier oil, and several essential oils. You simply combine the ingredients in the bottle and shake gently. Apply the serum once a day to your face.
Which essential oil is best for aging skin?
There are several different EOs you can choose from when you make this. I like Frankincense, lavender, and valor. But, other good choices include lemon, carrot seed, sandalwood, and rosemary.
Since I apply this to my face, it's important that I like the way it smells. Pick the oils that you like the fragrance of when you make yours.
What's a carrier oil?
You can't apply EOs directly to your skin. They are too strong and will probably cause a rash or irritation. Instead, you need to put them in a carrier oil.
There are quite a few different types of carriers. I've used jojoba oil in this anti aging serum DIY. But, you can also use argan, olive, grapeseed, or sweet almond. You can use whichever one you have on hand.
I like jojoba oil because it doesn't clog your pores. And, while I don't often have breakouts, clogged pores can make your skin look unhealthy.
How much does this make?
This will make enough for one small dropper bottle. There are no preservatives in this DIY beauty recipe. So, it's important that you make up a small batch at the time.
I like to store mine in the refrigerator to help it last longer. This also makes it a refreshing way to wake up in the morning. Don't store it anywhere that is hot and humid.
This product presentation was made with AAWP plugin.
What EOs are best?
I don't recommend one brand over the other. As long as you are buying pure oils, you should not have a problem. Make sure that you look at the ingredients before you buy. When I can afford it I look for organic oils because they are more likely to be pure.
When you're looking for a natural anti aging serum, purity is important.
Supplies needed
This is what you need for this DIY:
My absolute favorite beauty serum that I've seen amazing results with is this Simply Face Night Oil. I recommend that you try it along with this serum. You won't believe the results.
Yield: 1
Anti Aging Serum DIY for Smooth Healthy Skin
This homemade anti aging serum DIY will help keep your skin smooth and healthy. Try this DIY facial serum for mature skin today.
Materials
1 oz dropper bottle
organic jojoba oil
3-9 drops frankincense essential oil
4-9 drops lavender essential oil
3-9 drops valor essential oil blend
Instructions
Add the essential oils to your dropper bottle.
Pour in the jojoba oil
Return the top to the bottle and shake gently.
Apply to your face once or twice a day after you tone.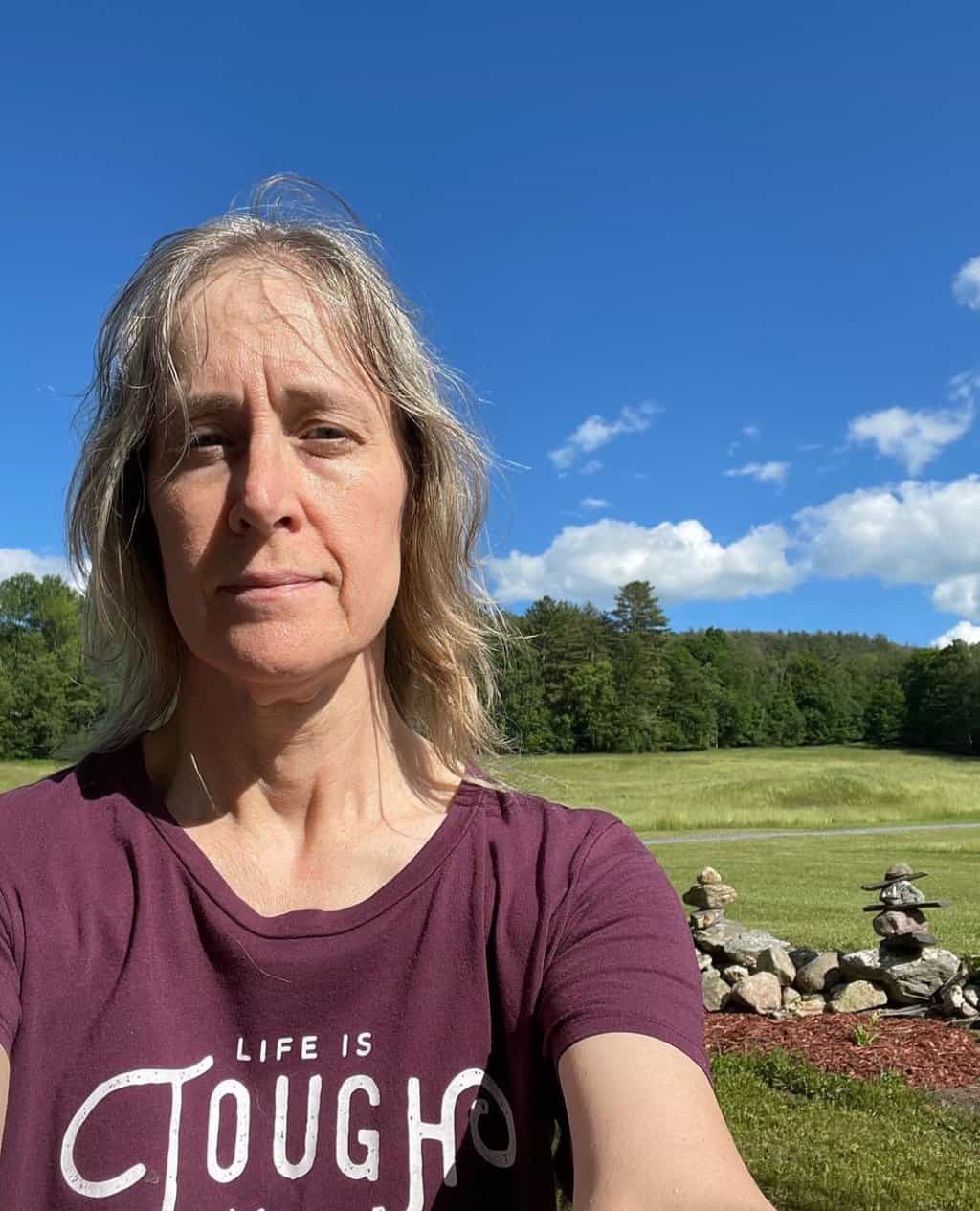 Ellen believes you can feel beautiful at any age and size. She shares healthy beauty and fashion information geared toward women over 40. She is a direct sales rep for several fashion and beauty businesses.