Last Updated on August 4, 2023 by Ellen Christian
ULTA Beauty (or simply ULTA) is the one of the biggest beauty retailers in the U.S. and the number one beauty destination for fragrance, cosmetics, hair, skincare products, and salon services. They sell more than 20,000 products from over 500 amazing beauty brands, including their own private label.
From our experience, ULTA is committed to exceptional personalize service and amazing deals that help customers find great products for affordable prices. Unfortunately, shoppers are not always aware of hidden opportunities and easy ways to save money at ULTA. Therefore, we present to you 15 tips to reduce your shopping bill and look good at the same time.
1. Use ULTA Coupons
When most people think about coupons, an image of an old lady furiously clipping and snipping newspapers comes to mind. And even though that doesn't sound appealing at all, coupons can actually save us thousands of dollars per year. This is a good enough reason for you to start looking at couponing differently.
In fact, if you want to save money at ULTA, you'll have to start using their store coupons. ULTA typically offers two types of coupons. There are $3.50 off $10 and the more exclusive 20% off. And, you can find them in Sunday newspapers or on our website.
Posts may be sponsored. This post contains affiliate links, which means I will make a commission at no extra cost to you should you click through and make a purchase. As an Amazon Associate I earn from qualifying purchases.
We also recommend downloading the ULTA Beauty app (available for both iOS and Android) to make sure you are always up-to-date with the most recent ULTA coupons.
2. Look for Manufacturer Coupons
Apart from offering their own coupons, ULTA is also known for accepting manufacturer coupons. Moreover, they even allow you to stack manufacturer and ULTA store coupons to save more money.
However, before getting exciting, make sure to visit ULTA's list of brands that are excluded or restricted from promotions. In addition, you should also check their coupon policy.
If you are new to coupons and need help figuring out the terminology or the best way to use coupons, make sure to read our comprehensive Couponing Guide.
3. Join the ULTA Rewards Program
ULTA has one of the best rewards programs and you should definitely become a part of it. Once you sign up you'll start earning points on purchases and receive amazing deals and exclusive discounts on different products. Joining the ULTA Rewards Program is free and all you have to do is show your membership card at checkout if shopping in the store, or use your ID during an online purchase.
For every dollar you spend, you get a point. These points are valid the entire year, and you can redeem them for anything your heart desires. And if you spend $450 in a year, you'll become a Platinum member and get 1.25 points for every dollar spent at ULTA. In addition, you'll receive 2 points per dollar spent during your birthday month. The collected points will never expire, plus you'll receive a free gift on your birthday.
4. Go to the Salon to Rack Up the Points
If you are in need of getting your hair, brows, or nails done properly and you are looking for ways to save money at ULTA, then visit their salon. Apart from getting 25% off of your first visit, customers also get an opportunity to rack up points as they sometimes receive 5-10 points for every dollar spent.
In addition, ULTA also offers these multipliers on purchases of a certain brand, so make sure to pay attention while getting a glamorous hairdo or manicure.
5. Pay Attention to Email Messages
Emails from ULTA often contain important information that helps customers earn bonus points. This means that by purchasing certain items, you'll get double the points, and sometimes the opportunity to double up on bonus point offers. The ULTA Rewards Program can give you an opportunity to combine two or even more bonus offers on certain purchases. Apart from that, they will also send their latest promotions, deals, and coupons which will help you save money.
6. "Free Gift With Purchase" Promotions
One of the best parts of shopping at ULTA is the ever-changing selection of "free gift with purchase" promotions that offers all kinds of freebies until supplies last. If you purchase an item that is part of this promotion, you get special gifts like scarves, tote bags, and makeup from both high-end and drugstore brands.
Now if that's something you would like to pursue, you should know that most free gifts are displayed around the store and usually hang by the price tags. However, not all offers are listed in store and you'll have to also check the ULTA Free Gift With Purchase page. With that being said, make sure to check their website before shopping and get as much free stuff as possible. After all, that's one way of saving money.
7. Check Out "Buy More, Save More" Webpage
ULTA's website has an entire page dedicated to all of the bargains and sales that are going on. They run promotions for BOGO free merchandise and buy-one-get-one 50% off deals.
They update this page often, so make sure to visit it from time to time to get better deals and save some money.
8. Don't Miss Out on the 21 Days of Beauty Deals
ULTA's 21 Days of Beauty sale happens twice a year, usually during fall and spring. For 21 straight days, a different item per day is significantly marked down. For example, you can score Lorac blushes worth $22 for only $11 (50% off). To find out more about 21 Days of Beauty sales and the date of the next sale, check out their website.
9. Take Advantage of ULTA's Return Policy
There is nothing worse than wasting money on a makeup product and realizing that the item is not what you expected. However, thanks to the amazing ULTA Return Policy, you can return any product for any reason as long as it is returned within 60 days of the purchase.
You don't have to be stressed about trying out new products as you can return them and receive a full refund in case you don't like them. And if you get a gift with purchase and decide to return the original purchased item, you still keep the gift – now how cool is that!
10. Get Free Shipping
When it comes to online shopping, you should always research the shipping costs before purchasing anything. And even though some items might be cheaper online, they often tend to be more expensive when you include the shipping fee. With that being said, ULTA often offers free shipping on orders with a minimum purchase (usually $50), so make sure to take advantage of that policy as well.
11. Look for the Clearance Section
If you really want to save money at ULTA, then make sure you check out their clearance section where you'll find great bargains on a wide range of products. In addition, try to find a coupon to lower already cheap prices and score an unbelievable deal.
Pay close attention after the holidays — ULTA is known for offering a killer post-holiday clearance that starts on December 26th where you can save up to 85%. Also, if you are unable to locate the clearance section, simply ask the employee to point you in the right direction. Don't be shy and save some money!
12. Buy In-Store
We all know that online shopping is more convenient, hassle-free, and ideal for busy parents, but sometimes you can only save money in the store. According to a beauty employee, ULTA stores tend to mark down products that are not selling well (up to 75%) to make space for new inventory. These price reductions will usually not be displayed online.
On the other hand, ULTA offers free samples with every online purchase that enable customers to try out many products free of charge. So overall, it's best to check both the website and their store to be sure you are getting the best possible deal.
13. Look for Ads
To make sure you are always up-to-date with the latest promotions and newest products, you can go the old-school route and check the advertisements that are located on ULTA's website and in popular magazines.
14. Use Discounted ULTA Gift Cards
For people who want to save as much as possible, purchasing discounted ULTA gift cards is the way to go. Websites like Raise.com, and of course, our own website, sell people's unwanted gift cards at a reduced price. This won't save you a lot, but it's definitely a step in the right direction.
15. Use Rebate Websites and Apps
There are many rebate websites and apps that offer cash back on your purchases. In terms of websites, the two most famous are Ebates and ShopDiscover.com.
Ebates members get around 3%-4% cash back when using their website for online shopping at ULTA, while new members receive a $10 gift card with their first $25 purchase.
ShopDiscover.com offers 5% cash back on all ULTA purchases made through their website. They even connect cardholders with special discounts and coupons.
When it comes to rebate apps, we only have one real "king" – Ibotta. We've analyzed this particular rebate app on our Ibotta guide, so make sure to check it out.
Takeaway Notes
By using the above-mentioned tips, everyone can start saving money at ULTA. The first thing is to look for both manufacturer and in-store coupons and join the ULTA Rewards Program.
Next, you should pay close attention to their emails and make sure to get free shipping when shopping online. In addition, you should take advantage of "free gift with purchase" promotions, Buy More, Save More offers, 21 Days of Beauty Deals, and items that are in the clearance section.
And finally, don't forget to purchase discounted ULTA Gift Cards, use rebate websites/apps, and return any item you do not like within 60 days.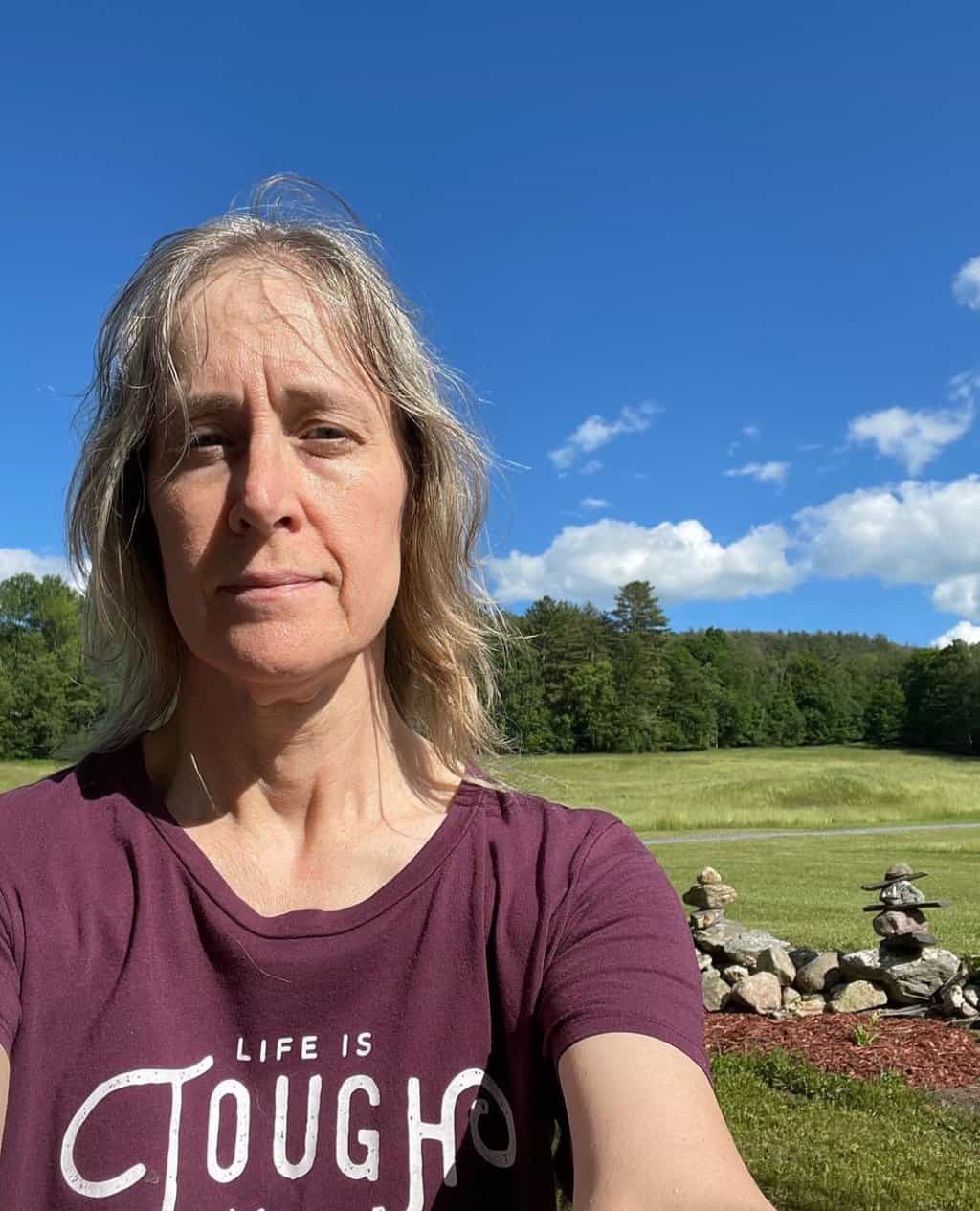 Ellen is a busy mom of a 24-year-old son and 29-year-old daughter. She owns six blogs and is addicted to social media. She believes you can feel beautiful at any age and any size. She shares healthy, realistic beauty and fashion information geared toward women over 40. If you'd like to work together, email info@the-socialites-closet.com to chat.