Last Updated on May 28, 2023 by Ellen Christian
Are you wondering how to make hair look fuller? Did you know that as you age, many people experience thinning hair? Find out more.
Posts may be sponsored. This post contains affiliate links, which means I will make a commission at no extra cost to you should you click through and make a purchase. As an Amazon Associate I earn from qualifying purchases.
How To Make Hair Look Fuller
For someone who spends a lot of time trying to have a good hair day, this isn't a good thing. I have never had super full hair even when I was younger, so thinning hair just makes it more difficult for me.
I have always been the type of person that buys a bunch of different hair products to add volume to my hair. And, I have several different brushes that are supposed to help make my hair look fuller when I style it.
I make sure to go to the salon regularly to get rid of the split ends and cover up the gray hair. You would think that with all this attention, I'd have amazing full hair right now, but I don't. Knowing how to make your hair look fuller can make all the difference.
Best hair style for thinning hair
I cannot tell you how many times I have blow dried my hair with my head upside down just hoping to make my hair look full of body. I've tried all sorts of styling techniques to give my hair more fullness but I still noticed that my hair felt thinner than ever before.
It's not just my imagination. The diameter of your hair shaft thins as you age. You really DO have thinner hair at 40 than at 20.
You may have the same number of hair follicles but each hair is thinner and the result is hair that looks less full.
How to make thin hair look thicker naturally
Of course, to make the problem worse, hair grows more slowly as you age and your hair is more prone to break. This means that the damage to your hair is much more noticeable than when you were younger.
Just another thing to worry about as you age! There are a few tips that you can follow to make your hair look fuller.
Volumizing hair products
Buy hair products that improve the appearance of thinning hair. It is possible to plump individual strands of hair using specialized shampoo, conditioner and styling aids. These products will make your hair look fuller.
Wash more regularly
Control oily hair. Oily hair is often limp and lacks body which can make it look even less full than it normally is. If you suffer from an oily scalp, be certain to wash your hair more frequently and use products to control the oil production.
Don't over wash your hair though. Try a dry shampoo in between washings.
Do layers make hair look thicker?
The next time you get a haircut, have your hair cut in layers. Layering your hair gives your hair texture which can make it look fuller.
Blow dry your hair upside down. It really does work. Use a round brush and begin drying your hair upside down. When it's no longer damp, flip it back over again and continue drying until you're done.
Add rollers for volume
Add rollers to the front and top of your hair to add even more body and fullness. You only need to leave them in for about 20 minutes to see extra fullness.
Use styling products
Use hairspray. Adding hairspray, especially toward the roots, is a great way to make hair look fuller than it really is. For an added boost, look for a hairspray that's intended to volumize your hair.
Related Reading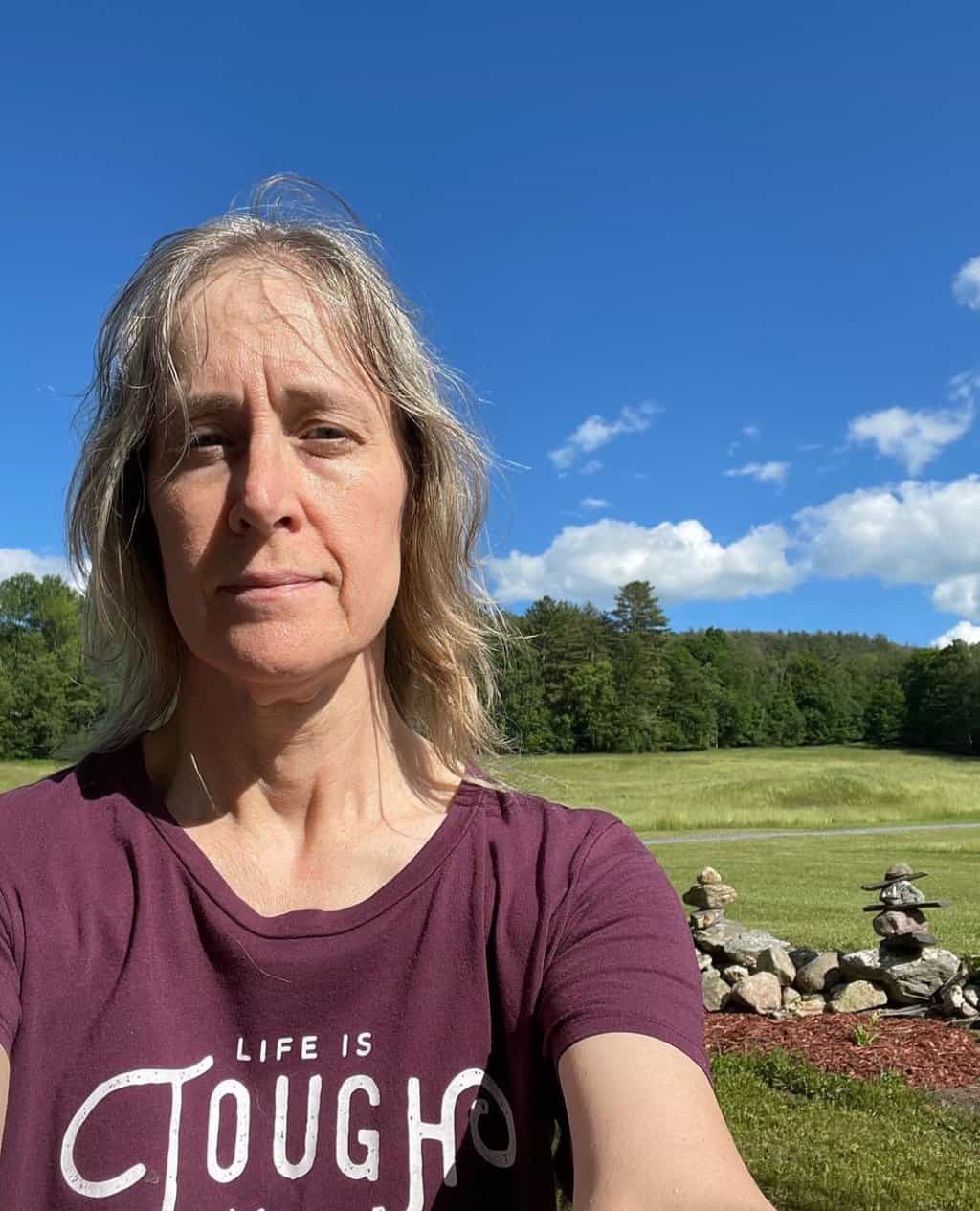 Ellen believes you can feel beautiful at any age and size. She shares healthy beauty and fashion information geared toward women over 40. She is a direct sales rep for several fashion and beauty businesses.