Last Updated on January 7, 2023 by Ellen Christian
Is tie dye in this year? In my mind, tie-dye is a classic fashion trend that will always be in style. You can find gorgeous tie-dye clothes from many famous designers including brands like Gucci and Ralph Lauren. The colors may change and the styles may be different, but tie-dye can be a stylish look for anyone when worn properly.
Posts may be sponsored. This post contains affiliate links, which means I will make a commission at no extra cost to you should you click through and make a purchase. As an Amazon Associate I earn from qualifying purchases.
Is Tie Dye in This Year
When you think of tie-dye, do you think of music festivals and beachwear? If so, keep reading. Tie-dye can be used in many other styles of clothes including everyday wear.
Tie-dye Shirts
One of the first things I think of when I hear the word tie-dye is the DIY craft project many kids do in summer camp. I'm sure you've probably seen a number of tie-dye shirts that were made this way.
If you want to create your own tie-dye shirt, check out these simple DIY instructions on Mommy Enterprises. This method uses tie-dye to create a fun heart pattern on a t-shirt. You can alter the colors you use to create a multi-color look or a monochrome look depending on your style preferences.
Tie Dye Patterns
There are a lot of different tie dye patterns you can use. A lot will depend on where you place the elastic bands and how many times you fold the item to get the look you want. Down Red Bud Drive shares five different ways to tie-dye if you're in a DIY mood. If you want a slightly different look, you can try an ombre tie-dye like the cute shirt above from Shrimp Salad Circus.
Tie Dye Fashion-Era
When a lot of people hear the words tie-dye, they think of the tie-dye fashion era of the mid-1960s and 1970s. Fashion statements like tie-dye, peace signs, mandalas, and spirals all gained popularity during this time in our history. But, more subtle tie-dye patterns have become popular once again.
Are Tie Dye Shirts in Style
Whether tie-dye shirts are in style really depends on the style of the shirt and the colors or patterns that are used. Check out this gorgeous rework that Stephanie at Swoodson Says did. She started with a men's blue oxford shirt and turned it into the cut top above.
Where to Buy Tie-Dye Clothes
Of course, you don't need to make your tie-dye clothes yourself unless you want to. There are lots of cute boutiques and mainstream department stores that carry tie-dye clothes. I found the cute tie-dye shirt at the top of my post at a little boutique on of the blog trips I went on. Here are a few others that you might like.
What Can be Tie-Dyed
Just about anything with fabric can be tie-dyed from blankets and curtains to skirts and totes. In some cases, it might be easier to purchase the item rather than make it yourself. But, you can buy tie-dye skirts, beach totes, bandanas, skirts and more.
Tie Dye Beachwear
Of course, when many people think of tie-dye, they think of beachwear. Swimsuits, towels, coverups, and beach totes are all fantastic choices when it comes to tie-dye. Check out this adorable swimsuit coverup that Freebie Finding Mom created.
Making Tie Dye Naturally
Most tie-dye projects are created using RIT dye which is a liquid dye known for its bright colors. But, if you'd rather use a more natural alternative, check out how Pink Fortitude created the stunning t-shirt above using turmeric.
What do you think? Is tie dye in this year?
Related Reading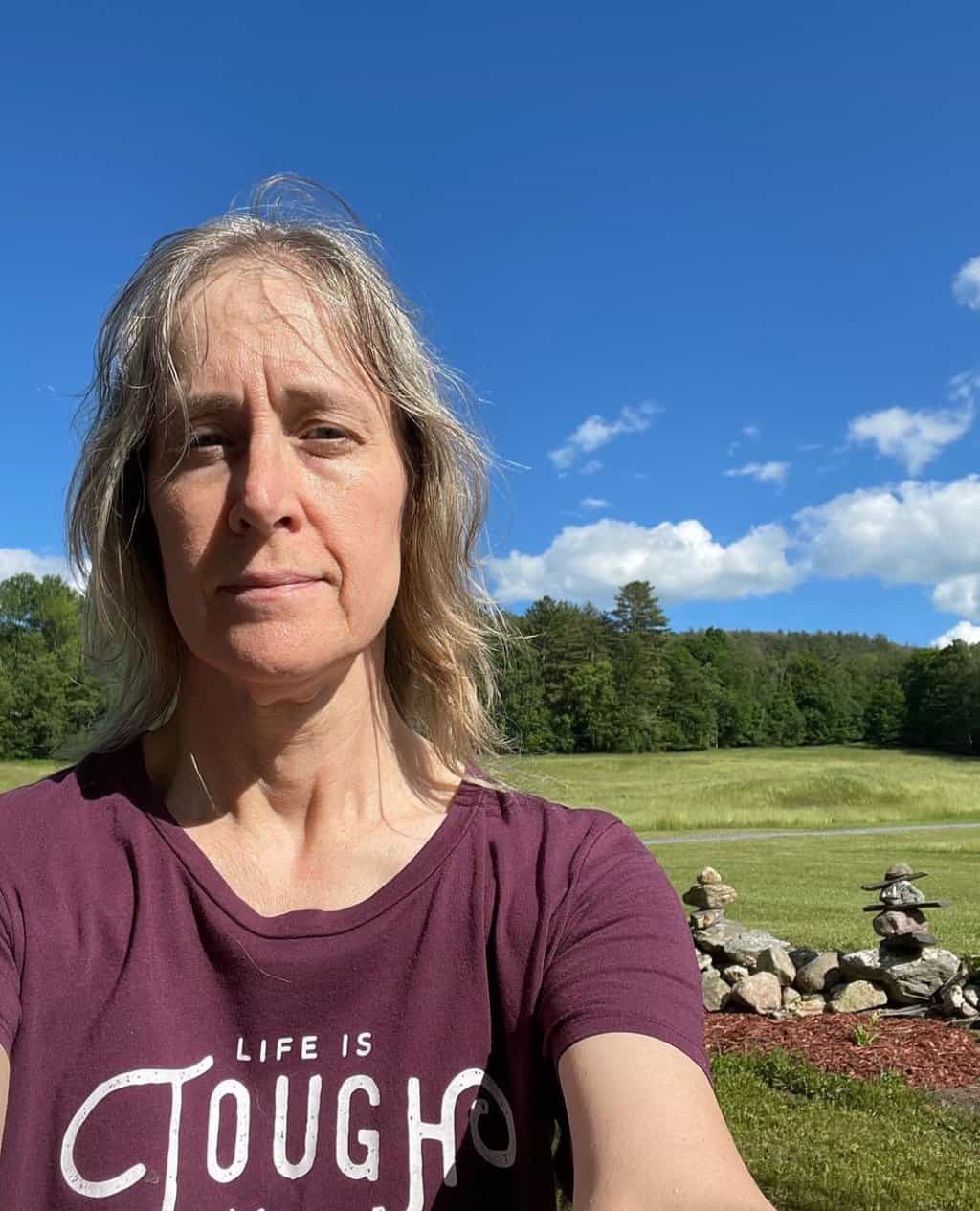 Ellen believes you can feel beautiful at any age and size. She shares healthy beauty and fashion information geared toward women over 40. She is a direct sales rep for several fashion and beauty businesses.