Last Updated on December 19, 2022 by Ellen Christian
I'll admit that I'm more at home in pinks and neutrals but for the 4th of July, I really wanted to show my patriotic pride with an easy patriotic eyeshadow look. The 4th of July is one of my favorite holidays and since we generally go to my parent's house to watch the parade, I wanted to do something special.
Posts may be sponsored. This post contains affiliate links, which means I will make a commission at no extra cost to you should you click through and make a purchase. As an Amazon Associate I earn from qualifying purchases.
Easy Patriotic Eyeshadow
My daughter is a theater arts major and has a flare for the dramatic. She loves doing bold, bright eyeshadow designs so I asked her to help me with this easy patriotic eyeshadow. I wanted something that stood out without being completely overboard.
This is certainly something that's easy enough for you to do on your own if you don't have someone to apply it for you.
Start with eye primer over your entire lid. We used the Revlon Photoready Eye Primer but any eye primer would work.
After that, starting in the inner corner of your eye, apply the red shadow trying to apply it to about a third of the eyelid. We used the My Qia Qia Mei Make Up Pencil which is a multi-purpose eyeshadow, eyeliner & lip liner that came from Philippines. I can't find it available online right now but any red would work.
Apply the white eyeshadow to the center of the eyelid. We used a white from the BH Cosmetics 120 Color Palette but again, any white or super light silver would work.
Last, apply the blue to the outer corner of the eyelid. I'm wearing the blue from the Hard Candy Top Ten Trendsetters Aphrodisiac palette.
Apply a very thin coating of silver glitter over the top and at the outer edge of your eyes. I used Diamante from the Toki Doki Cromatico set.
Apply blue liquid eyeliner to the top lid. (Don't blink) We used Royal Blue from Italia.
Smudge some of the blue eyeshadow around the bottom of your eye and finish with your favorite mascara. I'm partial to Better than Sex.
That's all there is. This is a fun way to get an easy patriotic eyeshadow look. It's not perfect but it was definitely fun to do and gave me some great mother / daughter bonding time. It's definitely not a look I'd wear every day but it's fun for the 4th of July!
For more patriotic and red, white and blue style posts, visit a few of my favorite bloggers: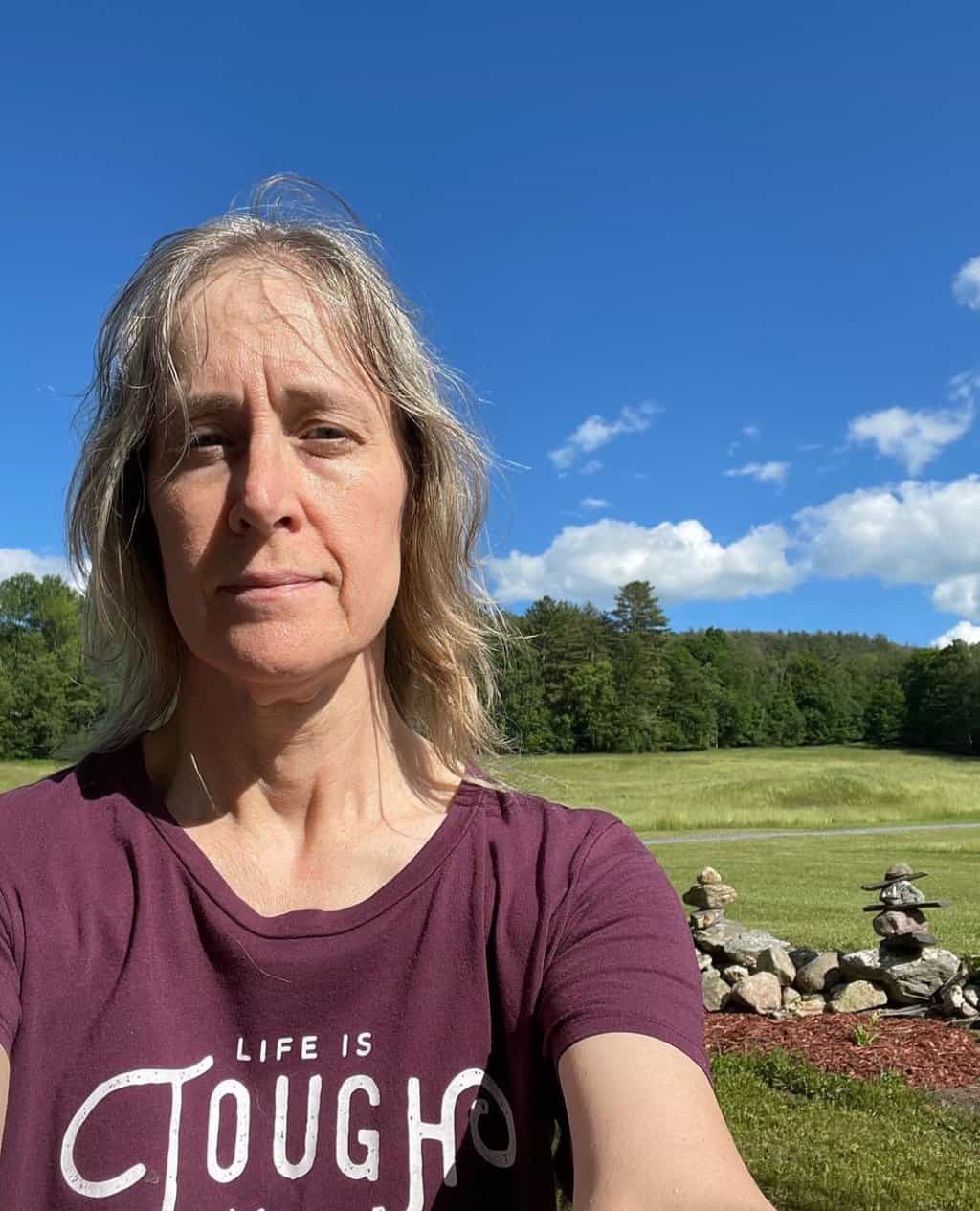 Ellen believes you can feel beautiful at any age and size. She shares healthy beauty and fashion information geared toward women over 40. She is a direct sales rep for several fashion and beauty businesses.