Last Updated on January 1, 2018 by Ellen Christian
Victoria's Secret is a world-class brand of women's premium lingerie, womenswear and beauty products. It is the largest American retailer of women's lingerie, famous for amazing products and a friendly shopping experience.
Posts may be sponsored. This post contains affiliate links, which means I will make a commission at no extra cost to you should you click through and make a purchase. As an Amazon Associate I earn from qualifying purchases.
10 Ways to Save Money at Victoria's Secret
Simply put, women are crazy for Victoria's Secret and would do anything to have their products. However, such a famous and well-marketed brand comes with slightly higher prices.
Therefore, learning how to save money at Victoria's Secret is crucial for all women on a tight budget. So without further ado, we present to you 10 ways to reduce your shopping bill at Victoria's Secret.
1. Use Coupons
Unlike most stores, Victoria's Secret allows customers to stack on the three types of available coupons:
Free Shipping – At Victoria's Secret, shipping is free for purchases over $99. Free shipping coupons lower this threshold or completely eliminate the shipping fee. There are anywhere from 5 to 15 shipping coupons per month and half of them require a minimum purchase (it's usually $100 or $50). Free shipping coupons with lower minimum purchase are rare and last for a shorter period of time. The second most common type of shipping coupon is one that applies to a specific item. For example, you'll get free shipping if you purchase a specific bra, swimwear, or pair of shoes. It's also important to note that the minimum purchase amount for this type of shipping coupon is usually low or non-existent. In addition, once you put at least one item (eligible for free shipping) in your cart, you'll receive all items without any shipping fee.
Free Gift with Purchase – This is the second most common type of coupon, and they offer anywhere from 4 to 13 of them per month. Free gifts can be anything from bags and sports bras to underwear, umbrellas, beach blankets, and necklaces. And as the name implies, you'll have to purchase an item to get the other one for free. However, there will be usually a minimum purchase amount or you'll have to buy a specific item. If the code can be applied to any purchase, you will usually have to spend $75 (or more), while coupons that require purchasing specific items will have a significantly lower minimum purchase or none at all.
Dollar & Percentage Off – Even though getting a free item with your order or free shipping is great, we all prefer getting a discount on the price of the item we want to purchase. These coupons can be general-use coupons that enable you to use a discount on all items, or they can offer discounts on specific items or categories. Examples include 20% off a panty purchase or $20 off a $100 purchase.
Their coupon policy is pretty liberal so stacking multiple dollar & percentage off coupons or multiple freebies is possible. Therefore, if you really want to save money at Victoria's Secret, you definitely need to start collecting and stacking coupons.
You can usually find Victoria's Secret coupon codes anytime you check our website. In addition, many offers and codes are listed right on their website, but they also release many coupons through different channels, and some of them can only be found by doing a Google search or subscribing to a newsletter.
With so many coupons & codes online, you won't have any problem finding them. However, your problem will be to find the mix of codes that apply to your desired purchase. According to their coupon policy, you can apply up to 3 coupons/codes per order, but the ability to do so will depend on the amount you are spending and the item you are buying.
There are up to 40 coupon codes per month, and some of them are only available to special customers, like cardholders. We've noticed that the most coupons are offered during holiday shopping season (November and December) and in May. On the other hand, August and September are the months with the fewest codes.
2. Apply for a Victoria's Secret Credit Card
Most retailer cards come with higher interest rates, and the Victoria's Secret credit card is no exception. It is meant for the most loyal customers who are used to shopping a lot at the store.
There are three card types or tiers: Angel Card, Angel VIP, and Angel Forever. Everyone starts out with the Angel Card and as you spend more and accumulate more points you get upgraded to the next tiers. And of course, with a higher tier comes more perks.
Victoria's Secret credit card benefits:
For every dollar you spend in the store or online you get 1 point (bra purchases are worth 2 points). Once you accumulate 250 points, you'll receive a gift card ($15 for the highest reward tier and $10 for the lower two). When you collect 500 points you'll be automatically upgraded to the Angel VIP, while for Angel Forever you need to accumulate 1000 points. The gift cards give customers a 4%-6% rewards rate, which is amazing as most stores have cash back rates of only 1%-2%.
Apart from rewards point, cardholders receive a $10 birthday gift card and an anniversary gift. In addition, they also have early access to Victoria's Secret semi-annual sale. Angel VIP and Angel Forever customers have additional perks, including triple points, an annual gift and free beauty gifts.
Victoria's Secret credit card disadvantages:
All cardholders must make at least one purchase annually or the card becomes inactive and you lose accumulated points. This shouldn't be a problem as most loyal customers intend to shop at least a few times per year.
You can only use the Angel Card in Victoria's Secret and PINK stores, which limits its usefulness. And even though you can also use the card at Bath & Body Works stores, you won't collect points.
Like all rewards cards, it has a high interest rate of 24.99%. Therefore, make sure you do not carry a balance or your rewards will be negated and you'll be losing money.
3. Subscribe
Apart from coupons, there are additional ways to get discounts and save money at Victoria's Secret. The easiest one is to sign up for their catalog and receive monthly offers like a $20 bra or a free panty, or even 20% off coupons without a minimum purchase, along with a $10 off coupon for your birthday. In addition, you should also follow their Facebook page and stay up-to-date with special offers and sales
You should also sign up to receive Victoria's Secret catalogs by mail as they contain various discounts and offers. And if you have a Victoria's Secret Angel credit card, you will get additional exclusive offers with higher discount amounts.
4. Join Pink Nation
Pink Nation is a free rewards program that sends its members a free panty once they sign up. In addition, all members receive member-only event invites, exclusive offers, and early access to promotions such as the free Secret Rewards promotion.
5. Get the Secret Rewards Card
Twice a year, Victoria's Secret organizes a Secret Rewards promotion for the whole month when customers receive a secret rewards card with every purchase (both in-store or online). The secret rewards cards are valued at $10, $20, $50, $100, and $200 and you can easily redeem them the following month.
In addition, you can also request one secret reward card per day for the entire promotion period, which means you'll receive a minimum of $300 in rewards if you submit 30 requests within a month.
You can redeem the collected rewards, but there's a limit of one per transaction. So simply put, you get an entire month of March to collect these cards, and you can redeem one per day during April.
6. Take Advantage of the Price Adjustments
According to the Victoria's Secret policy, all customers get a 14-day price adjustment period for in-store shopping and a 21-day price adjustment period for online shopping in case the price of an item drops after your purchase. Therefore, it's important to always keep the receipt and check to see whether the item has dropped in price.
You can avoid the hassle of checking the price yourself by using an amazing app called Slice, which will automatically notify you if the price change occurs.
7. Know When to Shop
If you really want to save money at Victoria's Secret, you have to know the best time for shopping. Victoria's Secret Fever Friday sales like "purchase 2 bras and get free panty worth $30" are the main reason you should do your in-store shopping on Friday. In addition, during January and May there are Semi-Annual sales when prices will be significantly lower (50%-75%).
So, when it comes to in-store shopping, the best day is Friday and the best months are January and May.
On the other hand, the Semi-Annual sale for online shoppers usually rolls out in April and December (one month earlier than in-store), so you should plan your online shopping accordingly.
8. Purchase Discounted Gift Cards
Before shopping at Victoria's Secret you should consider buying a discounted gift card from Raise.com. It will lower the price of an item up to 24%.
9. Use the Victoria's Secret App
To make sure you never miss a great deal, we strongly recommend using the Victoria's Secret app (available on both Android and iPhone). The app contains a "Today's Offers" tab that displays all coupons and promotions to help you save money at Victoria's Secret.
10. Check Online Prices
It's important to note that the Victoria's Secret website operates separately from the stores. This means that the website will not match in-store prices and vice-versa. So it's essential to check the Web prices before heading to the store.
Takeaway Notes
As you can see, it's definitely possible to save money at Victoria's Secret. Just don't forget to use coupons, subscribe to everything (to receive better deals) and apply for Victoria's Secret credit card. In addition, join the Pink Nation to get exclusive deals, save at least $300 with the Secret Rewards cards and shop at the right time.
You can also use an app called Slice to get the price adjustment in case the item you purchased becomes cheaper. And finally, purchase discounted gift cards and use the Victoria's Secret app to make sure you are up-to-date with the latest coupons and promotions.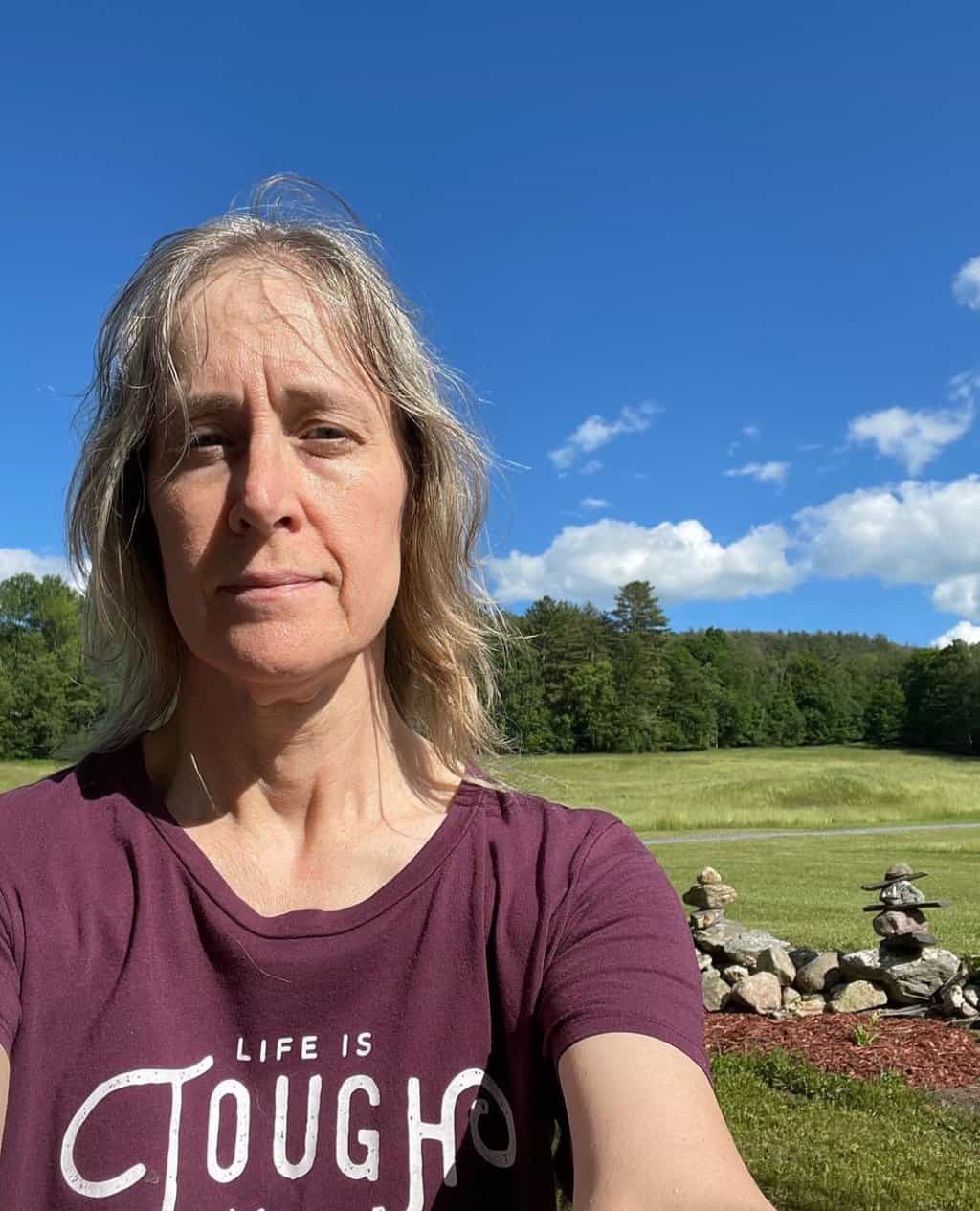 Ellen is a busy mom of a 24-year-old son and 29-year-old daughter. She owns six blogs and is addicted to social media. She believes you can feel beautiful at any age and any size. She shares healthy, realistic beauty and fashion information geared toward women over 40. If you'd like to work together, email info@the-socialites-closet.com to chat.