Last Updated on March 17, 2022 by Ellen Christian
Are you thinking about buying Pixie Dust polish? Check out the latest color from Zoya Nail Polish and where you can find it today!
Posts may be sponsored. This post contains affiliate links, which means I will make a commission at no extra cost to you should you click through and make a purchase. As an Amazon Associate I earn from qualifying purchases.
Pixie Dust Polish
I love nail polish but I don't love what some nail polishes have in them. Zoya has a Big 5 Free Healthy Formula that does not contain formaldehyde, formaldehyde resin, toluene, dibutyl phthalate, or camphor. All Zoya nail polish shades are vegan-friendly nail colors. They are the only brand created specifically for natural nails.
I love the selection from Zoya nail polish. They have over 300 different shades plus seasonal color collections. You can find nail polish that is matte, textured, cream, sparkly, and in every color of the rainbow. Pixie Dust is one of their summer 2013 nail polish collections.
Maxus Nails is another great brand that is safe for your nails.
2013 Zoya Nail Polish Colors
Liberty ZP681
Stevie ZP675
Miranda ZP682
Destiny ZP676
Beatrix ZP677
Solange ZP683
Where can I buy Zoya Pixie Dust polish?
These colors are absolutely gorgeous and are definitely a great way to enjoy the summer. Zoya nail polishes are not sold in discount stores or retail chains. You can find them at fine salons, spas, and resorts as well as online (see them on Amazon).
Because this is a 2013 shade, you may not find it in the retail stores today. Look for it on Amazon or check places like eBay or Mercari for second hand if you are open to that.
I'm wearing two coats of Stevie Pixie Dust polish in this photo. I love the sparkle and the texture! It lasts close to a week if I am careful with my hands. By adding a topcoat, I can get a few more days of wear.
Remember that it's important to protect your nails by using a base coat. Otherwise, your nails may turn yellow and get lines.
More Zoya nail polish reviews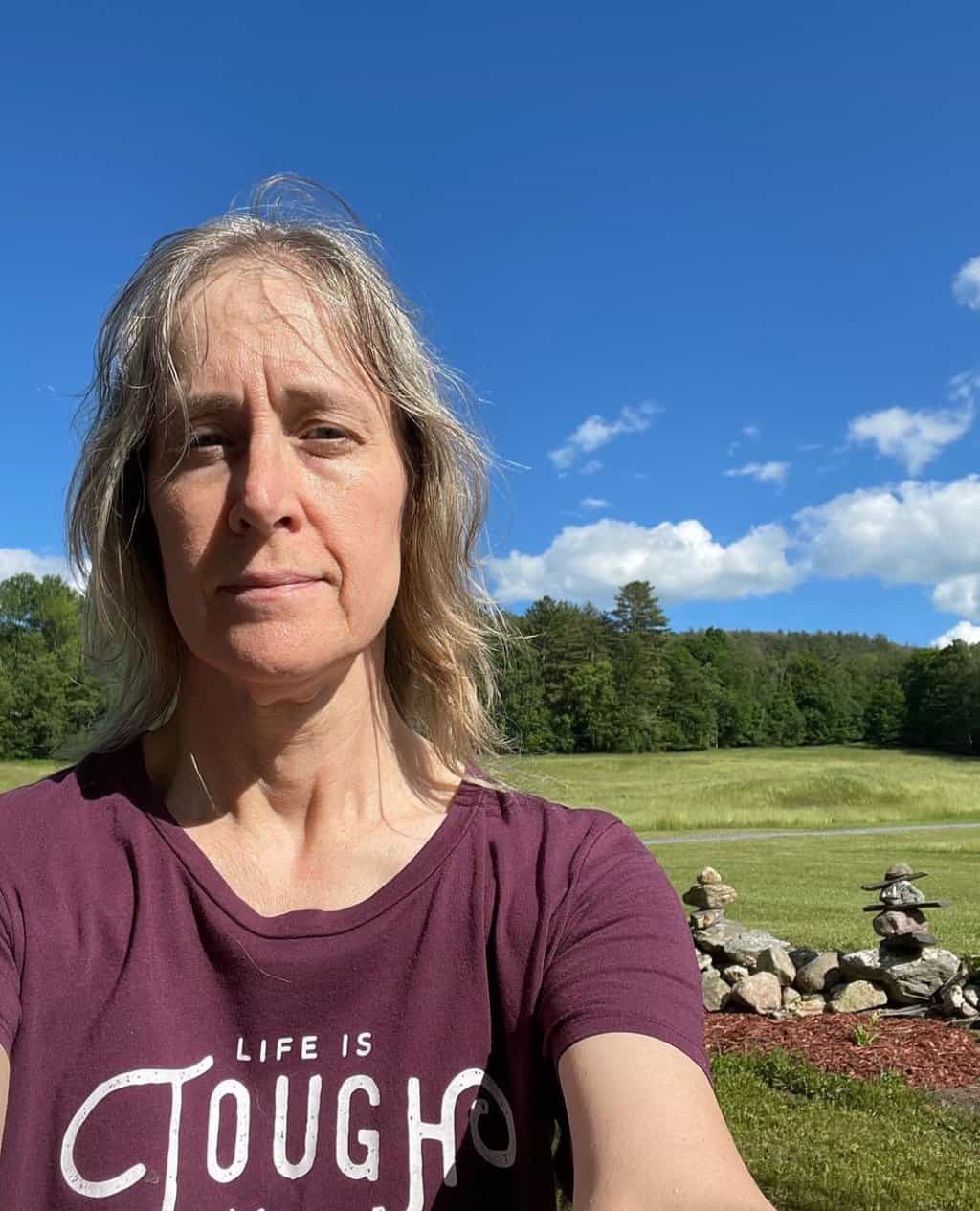 Ellen believes you can feel beautiful at any age and size. She shares healthy beauty and fashion information geared toward women over 40. She is a direct sales rep for several fashion and beauty businesses.