Last Updated on September 15, 2021 by Ellen Christian
You can't stop the hands of time no matter how much you might want to. The years will pass and you will get older but that doesn't mean that you have to look older. I know as I get older, I am less and less likely to leave the house without make up. I just don't like what Father Time has done to my skin and I feel more confident with make up on.
Posts may be sponsored. This post contains affiliate links, which means I will make a commission at no extra cost to you should you click through and make a purchase. As an Amazon Associate I earn from qualifying purchases.
Systeme 41 combines 100% natural ingredients along with the latest skin science for dramatic, age defying results. It uses micro-encapsulation technology to condense its vitamins, marine extracts and other active ingredients into tiny molecules, similar to those on the surface of your skin. Each ingredient in the Systeme 41 formula acts as a deep penetrating delivery system and works together to defeat lines, wrinkles and other visible signs of aging.
Systeme 41 contains over 20 of the most advanced skin science nutrients available today including youth extending apple stem cell technology, special red grape stem cell extract, beech tree extract, and a special skin defense probiotic complex to protect your skin's delicate balance. Just as important as what's in Systeme 41 is what's NOT in system 41. You won't find any parabens, artificial colors or fragrances, sufactants or detergents, no mineral oil, no gluten, no chemicals or acids and it's hypoallergenic. It's manufactured in the USA of all natural ingredients AND they do no animal testing. It doesn't get any better than this on my list.
I was lucky enough to receive the entire System 41 Skin Care Essentials Kit. The kit includes a Gentle Purifying Cleanser, Revitalizing Eye Treatment, Nourishing Day Creme, Restorative Night Treatment and Rejuvenating Masque. The kit can be purchased or if you'd like, you can purchase individual Systeme 41 products. Their products come with a 100% guarantee.
I've been using the Systeme 41 skin care products for about two weeks now and I really love the difference I'm feeling in my skin. My skin tends to be dry and washing twice daily makes this problem even worse. With the Systeme 41 Nourishing Day Creme and Restorative Night Treatment, I haven't noticed that my skin is dry at all. It's soft and smooth and has a very hydrated feel to it. I absolutely love the scent. I can't put my finger on exactly what it is but it has a very fresh, earthy type of scent to it that's really pleasant. All of the products are very gentle on my skin and I like knowing that, since they're from the same family of products, I don't have to worry about any kind of unexpected side effects by using them together. Systeme 41 products can be purchased directly from their website.
You can connect with Systeme 41 on Facebook & Twitter to keep up with all the latest news.
My thanks to the sponsor for allowing me to review this product.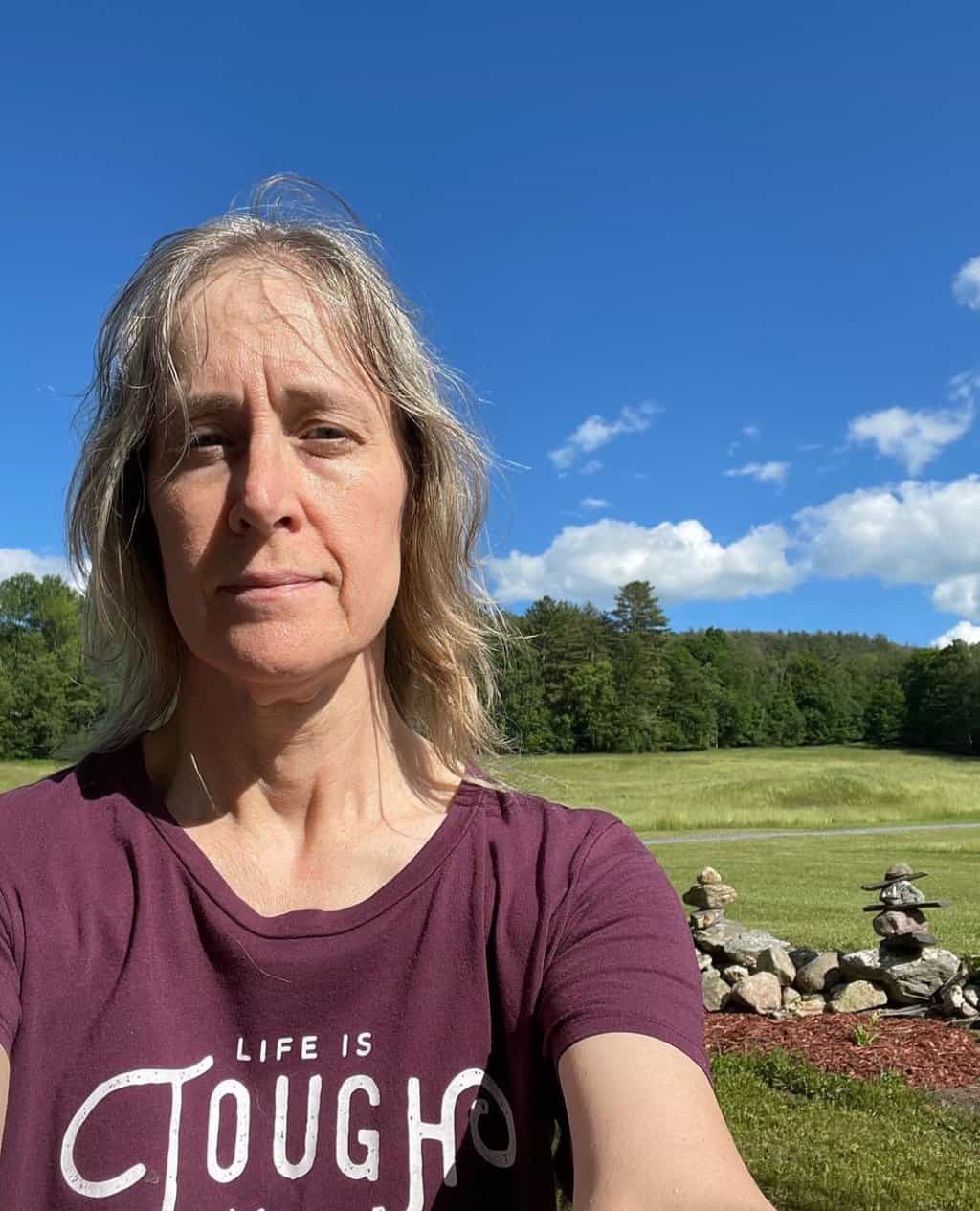 Ellen believes you can feel beautiful at any age and size. She shares healthy beauty and fashion information geared toward women over 40. She is a direct sales rep for several fashion and beauty businesses.