Last Updated on June 19, 2023 by Ellen Christian
If you've been looking for saline wipes for eyes and makeup removal and haven't been able to find them, make this reusable wipes DIY today.
Posts may be sponsored. This post contains affiliate links, which means I will make a commission at no extra cost to you should you click through and make a purchase. As an Amazon Associate I earn from qualifying purchases.
DIY Saline Wipes for Eyes
I love making my own beauty products because they are less expensive and I can control the ingredients. Have you tried my natural makeup remover wipes?
I often use saline products around my eye area because they are gentle for that delicate area. So, instead of a traditional makeup remover wipe, this is more gentle but just as effective as removing eye makeup.
Are baby wipes safe for eyes?
The key to choosing safe eye products is to avoid anything that will irritate your eyes and make them sting. Baby wipes often contain fragrances and other chemicals that will sting your eyes so they definitely aren't a great choice to remove eye makeup.
Of course, even though you use these saline wipes for eyes to remove mascara, shadow, and liner, they are also safe to use on your child's eyes if they need to be cleaned. This DIY is similar to the Boogie Wipes that you might already buy for that purpose.
Are these sterile wipes for eyes?
No. Unless you are making them in a sterile environment which I definitely don't have in my home, they won't be sterile. So, if you are recovering from eye surgery, please use a product from the store that's marked sterile.
These are perfect reusable wipes to take off makeup and clean "sand" from your eyes in the morning. Or, you could also use them for your child's nose if you need to.
What type of saline solution should I use?
You want to get a saline solution that is intended for your eyes. The one that you use in your nose often has added chemicals. Don't use that one. You don't want that near your eyes.
What do I need to make this project?
How should I store these?
You will need to keep these in the refrigerator to avoid the growth of bacteria. There are no preservatives or chemicals to prevent this.
Just place the jar in the refrigerator and remove one or two wipes when you need them.
Do I need to use reusable rounds?
I've used reusable rounds so that I can wash them and reuse them. This helps cut down on waste.
But, I know some people that use paper towels cut down into squares. If you don't want to be bothered washing these natural saline wipes, you can do that instead. Just be sure you get paper towels that are lint-free.
How to make saline wipes for eyes
Basically, you are stacking the cloth rounds in a jar and wetting them with saline solution. It's very easy to make these and it costs just a fraction of what you pay in the store.
You can use any type of glass jar. If you are using the cloth rounds, a wide mouth Mason jar with a lid works great. But, any jar will do as long as they fit inside.
How should I wash these?
I place them in a lingerie bag and toss them in the wash with my towels. Avoid any strong fragrances in your detergent. When making saline wipes for eyes you want to avoid fragrances.
You may want to check out these tips to remove lipstick.
Yield: 1 jar
DIY Saline Wipes for Eyes
If you've been looking for saline wipes for eyes and makeup removal and haven't been able to find them, make this reusable wipes DIY today
Materials
Saline solution for eyes
Reusable cloth rounds
Glass jar with a lid
Instructions
Place the cloth rounds in the jar.
Squeeze the solution onto the wipes until they are damp.
Store in the refrigerator.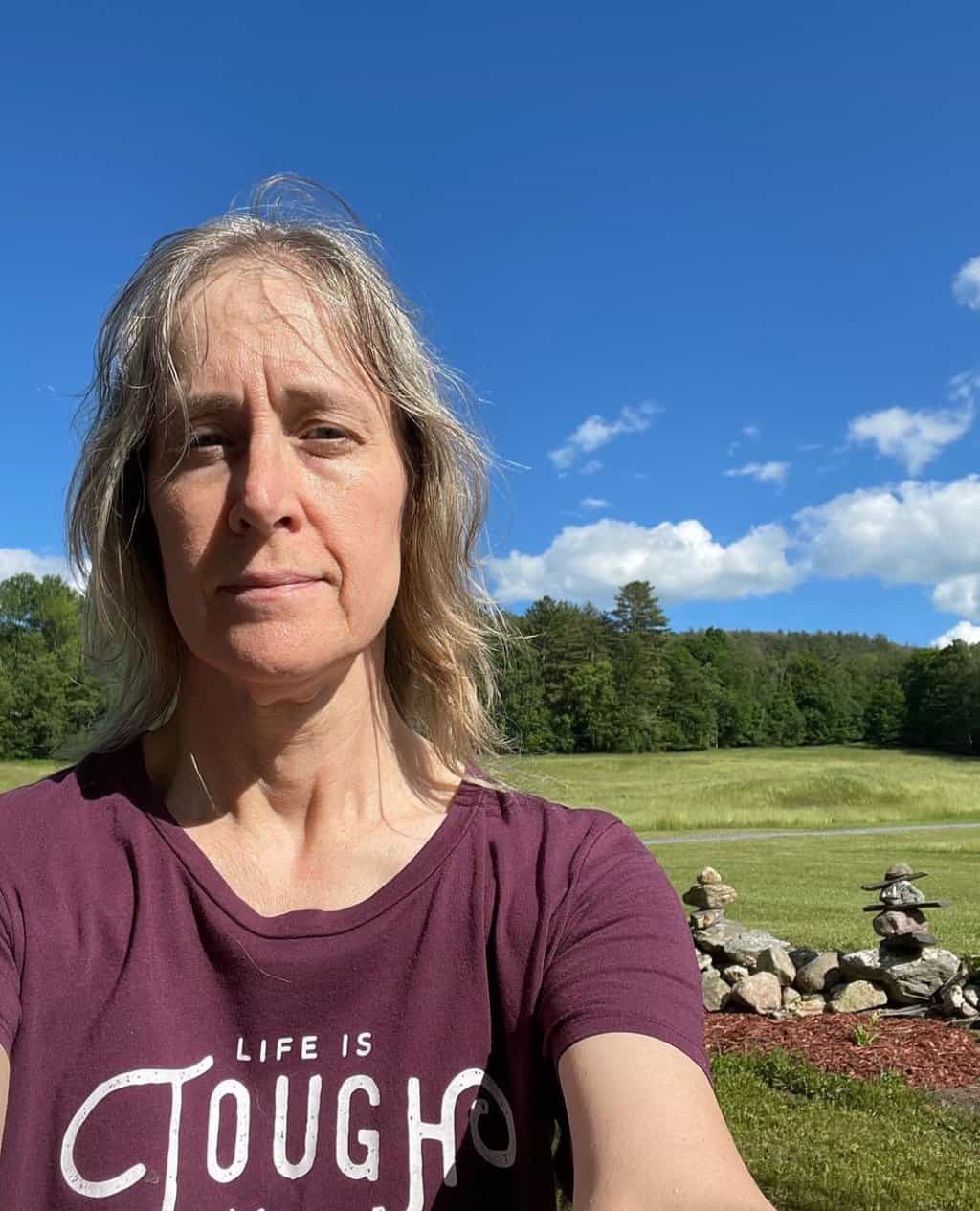 Ellen believes you can feel beautiful at any age and size. She shares healthy beauty and fashion information geared toward women over 40. She is a direct sales rep for several fashion and beauty businesses.