Last Updated on July 30, 2022 by Ellen Christian
I was thrilled to be able to receive a product from the One Direction makeup collection. As a fan of their music, I love knowing that I can own one of the Make Up by One Direction Limited Edition premium cosmetics collections.
Posts may be sponsored. This post contains affiliate links, which means I will make a commission at no extra cost to you should you click through and make a purchase. As an Amazon Associate I earn from qualifying purchases.
One Direction Makeup Collection
The Make Up by One Direction collection is a limited edition ensemble of make up that is inspired by their music.
There are three different collections that are part of the One Direction makeup line: Take Me Home, Midnight Memories, and Up All Night.
Up All Night
I received the Up All Night collection which includes:
4+1 Eye Shadow Palette in playful blues and versatile neutrals: "More Than This" – soft blushing pink, "Gotta be You" – silvered taupe shimmer, "Save You Tonight" – shimmering turquoise blue, "Another World" – royal blue shimmer, "Up All Night" – sapphire glitter creme.
"Little Black Dress" – volumizing mascara in perfectly black
"Ma Ma Ma" – Aqua-blue metallic chrome nail varnish
"Taken" – Liquilights Glow Gloss – Powerhouse glitter pink lip gloss that glows to neon orange under UV light.
"I Should Have Kissed You" – bubblegum pink creme lipstick
"Stand Up" – dark denim eye and body crayon
This collection also includes a 5 piece decorative stencil set so you can decorate yourself, your stuff, and your friends with One Direction doodles.
I generally avoid blue eyeshadow like the plague. So, what I did was apply "More Than This" to my lids and then "Gotta Be You" to the crease. But, I very, very lightly applied "Up All Night" which is a glitter over the lids. I used both the mascara and the eye crayon for accent.
The mascara was very easy to apply and gave me pretty decent length with no clumping. The eye and body crayon glided smoothly under my eye and was easy to smudge with a makeup wedge.
I used the "I Should Have Kissed You" and followed with a quick swipe of the "Taken" – Liquilights Glow Gloss on my lips. All in all, this is a pretty fun collection. While I won't use the stencils, I can see myself using most of the rest of the makeup in this collection. I love the final look I got with this One Direction makeup line.
Related reading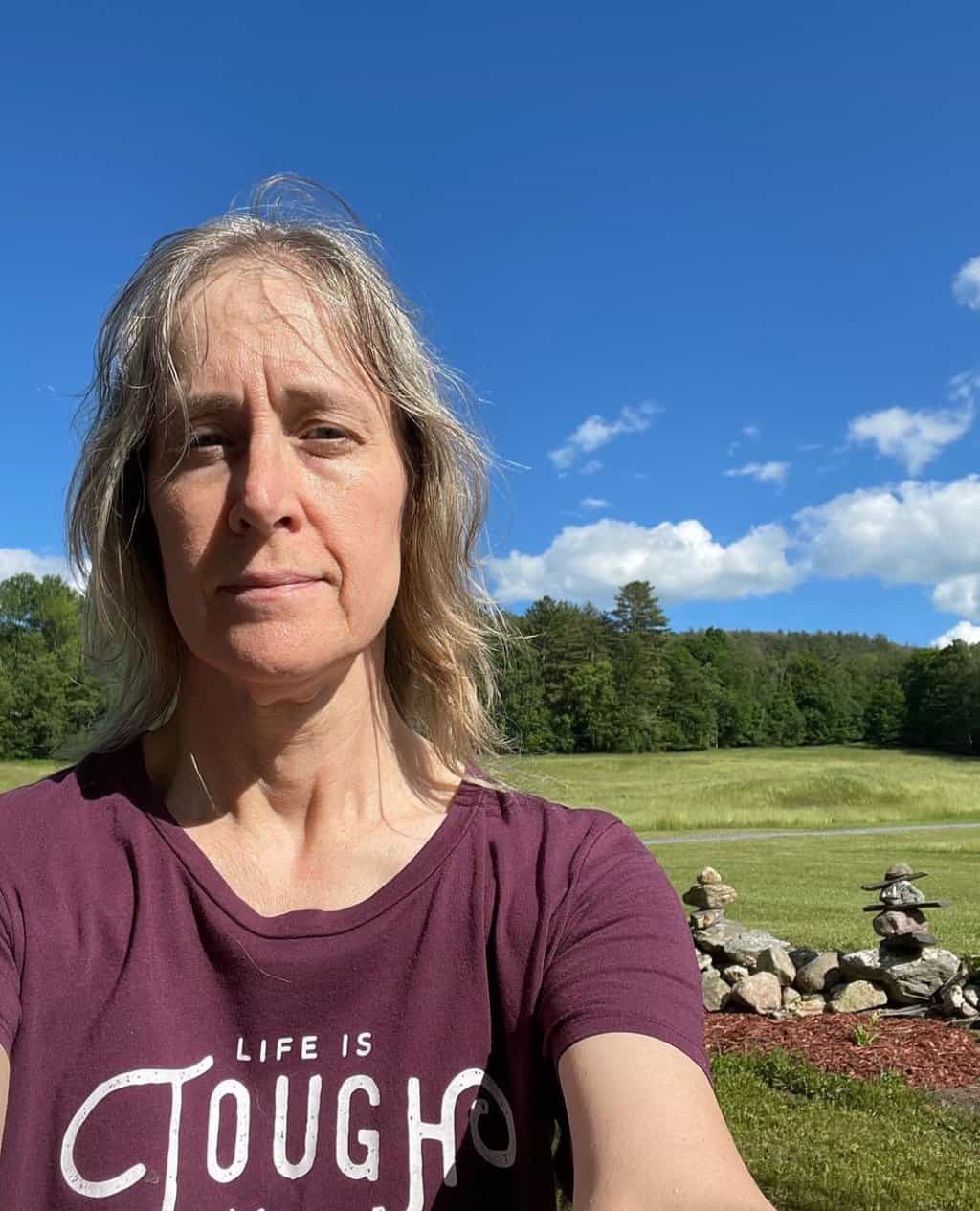 Ellen believes you can feel beautiful at any age and size. She shares healthy beauty and fashion information geared toward women over 40. She is a direct sales rep for several fashion and beauty businesses.