Last Updated on November 27, 2020 by Ellen Christian
Despite being tired, the best way to remove makeup is to do it each night before bed. Late at night, the last thing I'm thinking about is removing my makeup. I'm tired. It's been a long day. In a few short hours, I will have to wake up and do it all over again.
Posts may be sponsored. This post contains affiliate links, which means I will make a commission at no extra cost to you should you click through and make a purchase. As an Amazon Associate I earn from qualifying purchases.
Best Way to Remove Makeup
It is definitely not good for your skin to go to bed with your makeup on. All of the makeup along with the dirt and oils from the day sit in your pores overnight causing acne. I know we all get busy and it can be tempting to just not remove your makeup. Trust me, that's never a good solution. This is the best way to remove makeup that I've found.
Do it every night
Always remember to remove your makeup at night before bed. It takes only a minute and can help prevent future skin problems. A poor skin care routine can cause your skin to look older before its time.
Learn to make your own beauty products including makeup wipes with this book. It's a great price on Amazon right now.
Makeup wipes
To remove makeup, begin with makeup removing wipes that will remove even waterproof makeup. Please don't use just any wipe on your face. Some contain fragrance and oils that can be irritating to your skin.
Remove it all
If you have a lot of heavy makeup, use two cloths to ensure you remove as much makeup as possible. Don't skimp and risk missing some. Make sure that you are not simply smearing it across your face. You need to remove it all.
Honey Girl Organics Facial Cleanser and Makeup Remover, 4.0 Fluid Ounce
JASON Quick Clean Makeup Remover, 75 Pads
Makeup Remover, Organic & Natural Ingredients, Gentle, Oil Free
Aveeno Positively Radiant Daily Exfoliating Cleansing Pads, 25 Count
Use a cleanser
Use a gentle cleanser to remove any remnants of dirt, oil or makeup left on your skin. Remember to wash close to your hairline to avoid acne breakouts in that area.
Lips and eyes
Remove your lip color by dabbing a small amount of petroleum jelly on your lips and removing with a soft cloth. Use a dampened cotton swab to remove any traces of eye makeup you may have missed.
Moisturize
Apply a moisturizer to calm your skin and return any moisture that cleansing may have removed. No matter how rushed you are, to keep your skin looking young, it's very important you remember to moisturize.
Following these simple steps is the best way to remove makeup that I have found. Choose products that are gentle and effective rather than soap or harsh cleansers intended for your body.
Related reading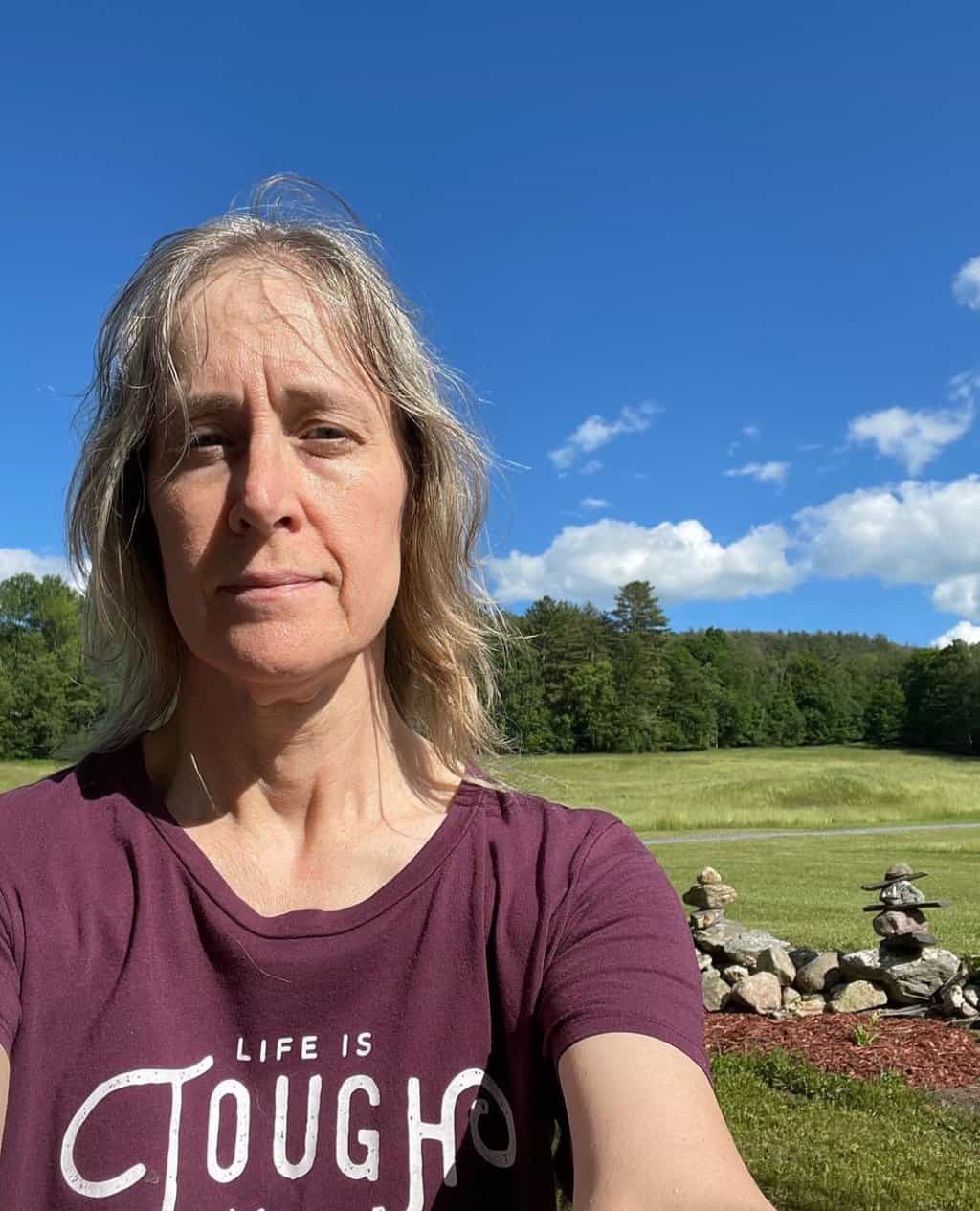 Ellen believes you can feel beautiful at any age and size. She shares healthy beauty and fashion information geared toward women over 40. She is a direct sales rep for several fashion and beauty businesses.