Last Updated on September 30, 2020 by Ellen Christian
What kinds of things do you have to keep in your handbag? I tend to have a rather hectic life. While I work from home, as a busy mom I find myself on the run for a big part of the day. There are always errands that need to be dealt with. I need to bring packages to the post office, grab my son from wrestling practice, stop at the store for the milk I just ran out of, etc. The one thing that annoys me the most when I'm out running around is not having what I need in my handbag. This post contains affiliate links, and I will receive compensation if you make a purchase after clicking on my links.
Posts may be sponsored. This post contains affiliate links, which means I will make a commission at no extra cost to you should you click through and make a purchase. As an Amazon Associate I earn from qualifying purchases.
10 Things You Have to Keep in Your Handbag
Of course, we all have our must haves to make it through the day. You may have a few that I haven't included on my list. If you wear glasses, I highly recommend you toss in an eyeglass repair kit
. My husband seems to need this regularly. Here are a few other things I think you have to keep in your handbag at all times:
Nail File
There is nothing more annoying than breaking a nail and having to deal with a jagged edge for hours until you get home to fix it correctly. Not only that, but it can snag your tights or destroy your manicure if you're not careful. I prefer a glass nail file
because they last longer.
Wet Wipes
Did you ever need to touch something while you're out that just made you go "ick?" A doorknob after someone sneezed? A less than clean dollar bill at the store? Always keep some sort of wet wipes with you just in case. This is doubly important if you have small children.
Sewing Kit
A sewing kit. Did you ever have a button pop off in a not so convenient spot? Add in a safety pin in case you have a bra strap that comes undone. Enough said on this one.
Gum or Mints
Not only will it help with the bad taste in your mouth, it will help prevent you from snacking. For someone like me who is watching their weight, this is a big one. Look for a brand that is sweetened with stevia to avoid artificial sweeteners.
Dental Floss
Dental floss. Nothing looks worse than a smile with a piece of spinach caught between your teeth. I prefer the dental floss picks
myself because they are easier to use.
A Small Mirror
You'll never know you have spinach between your teeth or that your eyeliner has spread making you look like a raccoon unless you check. It's also great to touch up your lipstick.
Drink Stick
I'm not a fan of plain water. By keeping a powdered drink stick in my handbag, I prevent myself from buying a high-calorie beverage. I choose one with stevia to keep the calories and sugar down.
Hand Lotion
I hate dry skin and always make sure to have a small bottle of hand lotion with me to use after I wash my hands. If it's summer time, you may want to add in one that has SPF protection just in case.
Lip Balm
Equally as annoying as dry skin are dry, chapped lips. While lip balm is great to help moisturize your lips, lip gloss is all about the shine. Bring both just in case. Check out my 6 favorite eco-friendly lip balms.
Cash
Nothing is more annoying than wanting to buy something and not having cash on you. When the credit card scanner won't work, be prepared to pay for that Trenta Espresso Macchiato with cash. Don't let anything stand in the way of you and your coffee.
What are the things you have to keep in your handbag at all times? Are there some things you have to keep in your handbag that I've forgotten to list?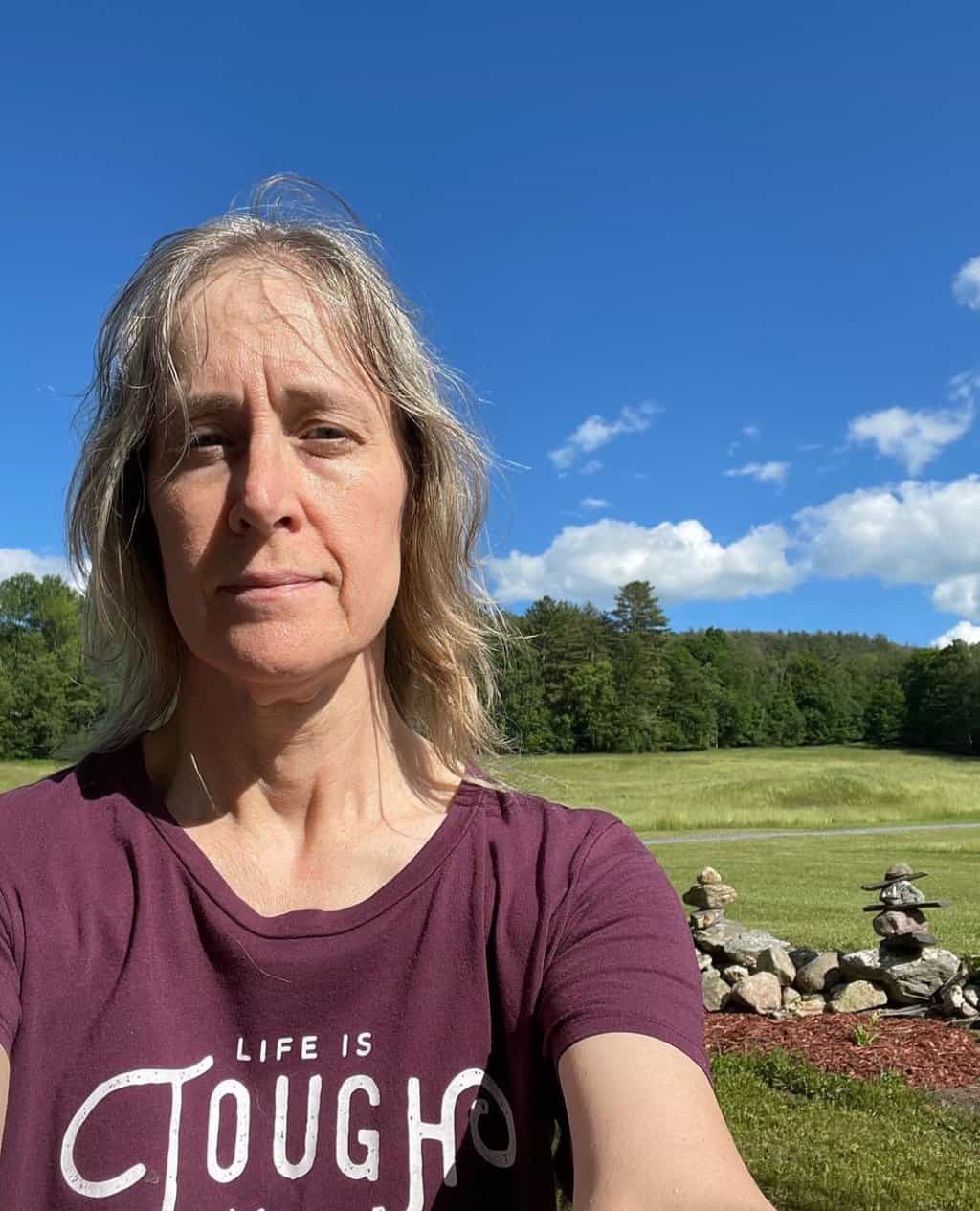 Ellen is a busy mom of a 24-year-old son and 29-year-old daughter. She owns six blogs and is addicted to social media. She believes you can feel beautiful at any age and any size. She shares healthy, realistic beauty and fashion information geared toward women over 40. If you'd like to work together, email info@the-socialites-closet.com to chat.